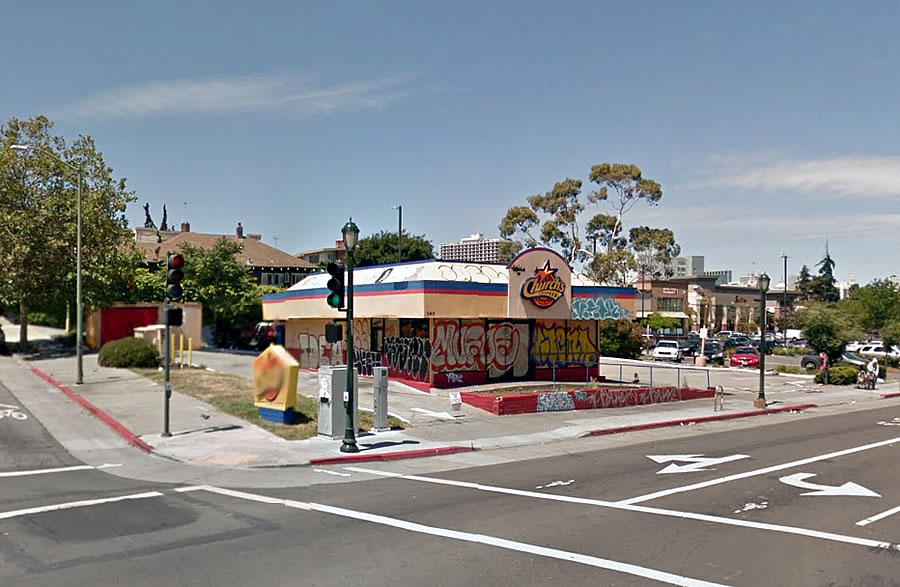 The shuttered Church's Chicken shack at 345 East 18th Street, which is two blocks from the southeastern shore of Oakland's Lake Merritt, is back on the market with a $1,999,999 price tag having failed to find a buyer last year.
The corner parcel, which has since been stripped of its official signage, painted and re-tagged, is zoned for a mixed-use development up to 45 feet in height.
At the same time, apparently Starbucks and Taco Bell have since expressed interest in leasing the existing space.