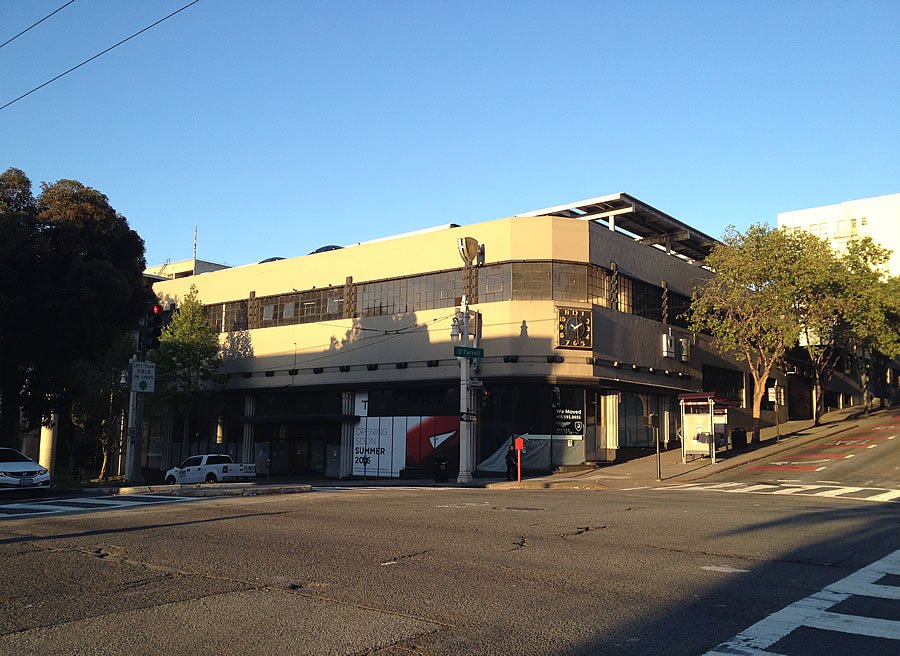 When the Bentley and Lamborghini dealership at Van Ness and O'Farrell moved down the block and combined forces with British Motor Car earlier this year, we were inundated with questions of what was to become of the historic building at 999 Van Ness Avenue.
As we replied to those who inquired, while the site is zoned for development up to 130 feet in height, the historic building wasn't about to be razed and a renovation of the existing showroom was underway.
And if all goes according to plan, Tesla Motors will open their first San Francisco showroom in the space this summer.