Described by the San Francisco Call as "one of the most valuable corners in San Francisco's downtown district" and "an indication of the confidence that outside capital has in the future of San Francisco business property as a safe investment," the northwest corner of Mason and Turk was purchased by a "San Jose Capitalist" for "something over $200,000."  Of course, that was back in 1910.
True to his plans, the capitalist built a "handsome eight story hotel" upon the corner, a hotel which became the Hotel Oxford and is now the Hotel Metropolis (and Farmerbrown) on the edge of the Tenderloin.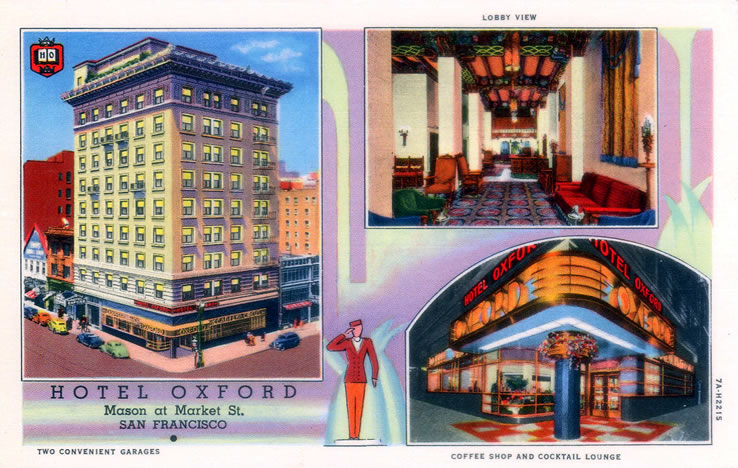 As plugged-in people know, plans for a twelve story building with 109 dwelling units over 2,400 square feet of retail and 52 parking spaces to wrap around the hotel have since been drawn and proposed.
And if approved next month, the new building could be ready for occupancy in mid-2016, with trees replacing the curb cut for the parking lot to be replaced along Mason and half the cut for the lot to be replaced along Turk.