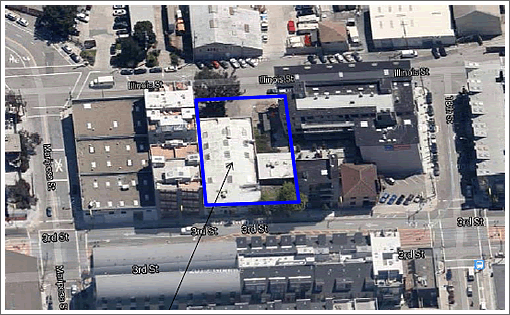 Plans for a six-story residential building to rise at 2051 3rd Street will be presented to San Francisco's Planning Commission next week. The proposed Dogpatch development would raze two mid-block industrial buildings between Mariposa and 18th Streets, merge the parcels, and construct 94 new dwelling units with an underground garage on the site.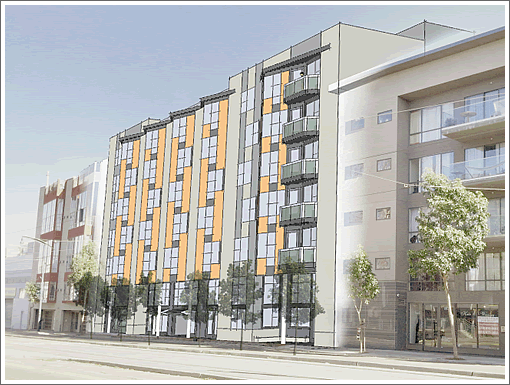 The development would front both Third (above) and Illinois (below) with a courtyard between.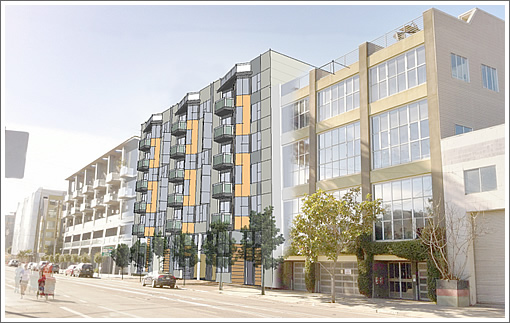 As proposed, the 94 units would be rentals for at least 30 years with a mix of 35 studios, 21 one-bedrooms, 37 two-bedrooms and 1 three-bedroom. Two of the one-bedrooms would be ground floor "flex spaces" along Illinois: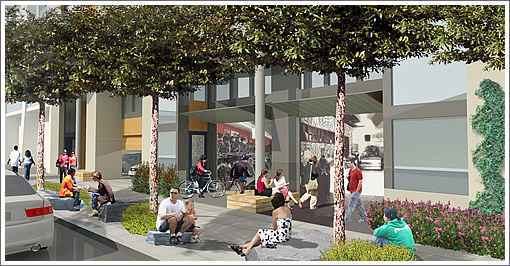 Access to the garage with space for 74 cars would be by way of Illinois.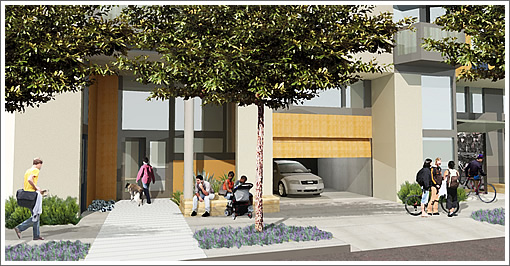 Parking for up to 102 bikes in the building is included as well.