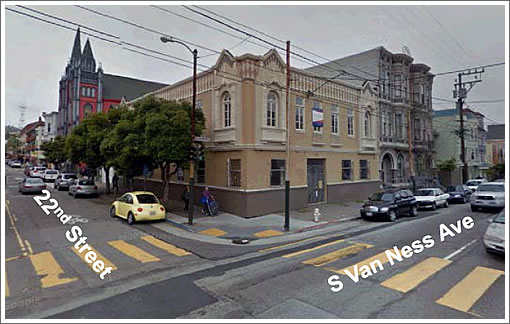 Formerly a mortuary, San Francisco's Planning Commission approved the redevelopment of 1096 South Van Ness Avenue for use as a restaurant in 2005. And while some improvements for that project were completed, the restaurant never opened and the building sits vacant.
Tomorrow, the Planning Commission will vote on whether or not to allow Urban Putt's proposal to open a 2,100 square foot miniature golf course, bar and restaurant in the building on the northwest corner of South Van Ness and 22nd Street to proceed.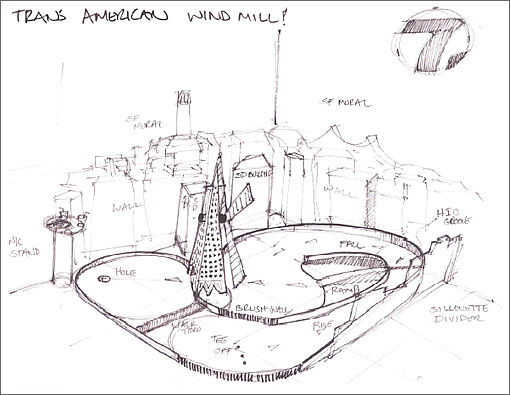 Early designs for the proposed eighteen-hole course include the Trans American Windmill and More Cowbell on hole number 13: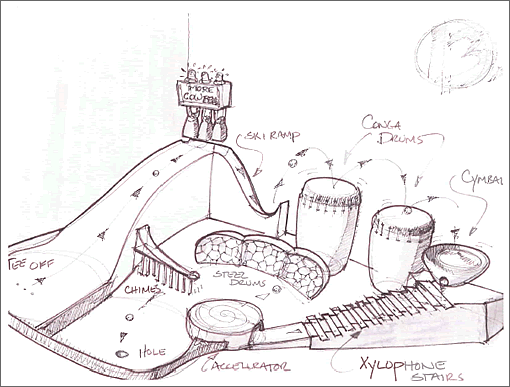 The restaurant and bar would be primarily located on the second floor, click the plans for the building to enlarge.