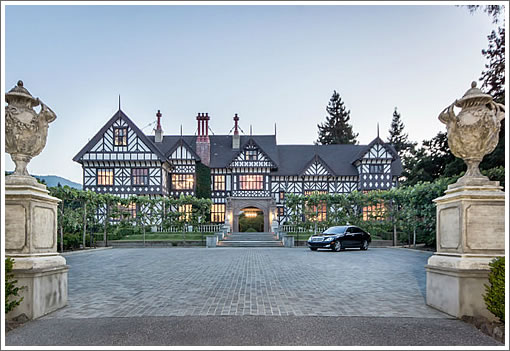 When the list price for Kelly Porter's 30,000 square foot renovated Tudor mansion in Los Altos Hills was reduced from $45 million to $38 million at the end of 2008, the venture capitalist commented: "It's worth every bit of $45 million, and I reduced it reluctantly."
Having been withdrawn from the market without a sale in 2010, 12335 Stonebrook Drive (a.k.a. "The Morgan Estate") has just been listed anew for $27,000,000.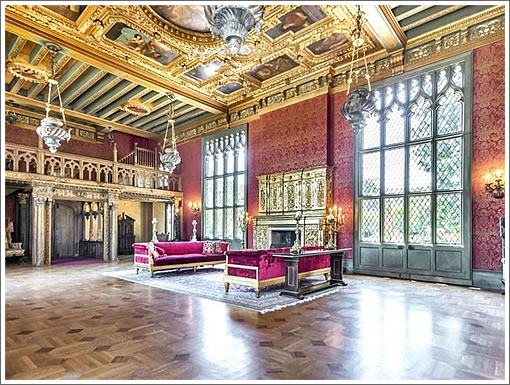 Sitting on nearly 8 acres with outbuildings and parking for over twenty cars, the property is listed on the Federal Historic Register and as such benefits from a rather low property tax rate. How low? In 2011, the property tax bill for the estate was $20,750.
Purchased for $3,000,000 in 1989, the renovation of the Morgan Estate spanned over seven years and included the rather spectacular wine cellar.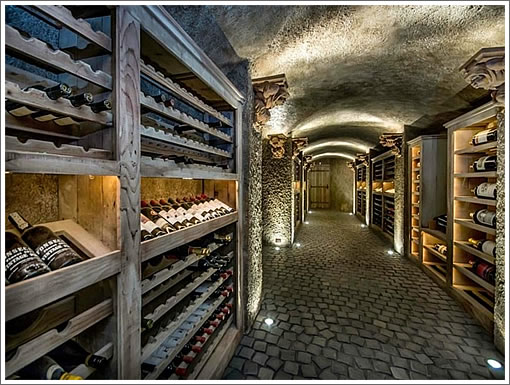 Go grab a few bottles, it's time to barbeque.