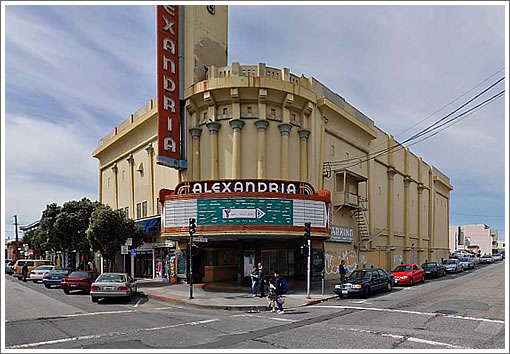 The proposed renovation of the Alexandria Theater and construction of a mixed-use building on the theater's adjacent parking lot is up for approval this week with a design that has been changed from "modern/contemporary" to "Spanish/Mediterranean."
Renovations to the Alexandria Theater include its conversion from three screens to a 221-seat single-screen theater, the creation of new retail spaces on the ground floor, and a 7,000 square foot restaurant space on the second floor.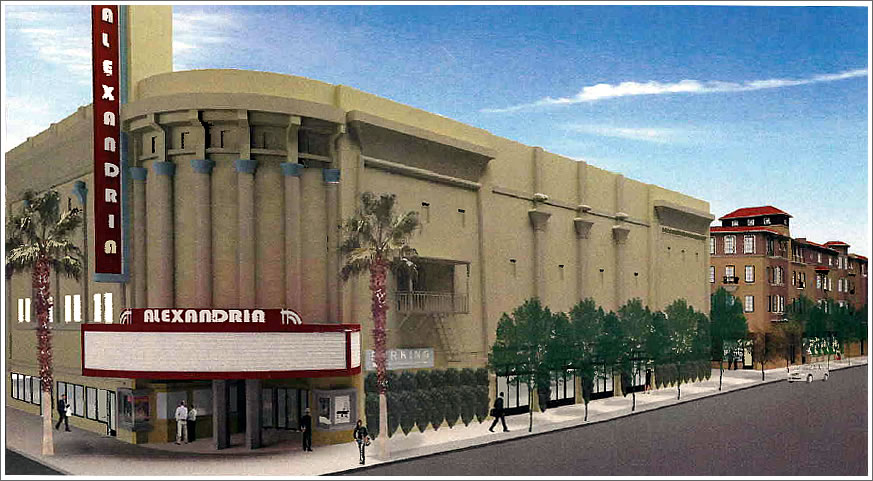 Upon the adjacent parking lot, a four-story building with retail on the ground floor, 37 condos on the upper three floors and underground parking for 122 cars will rise: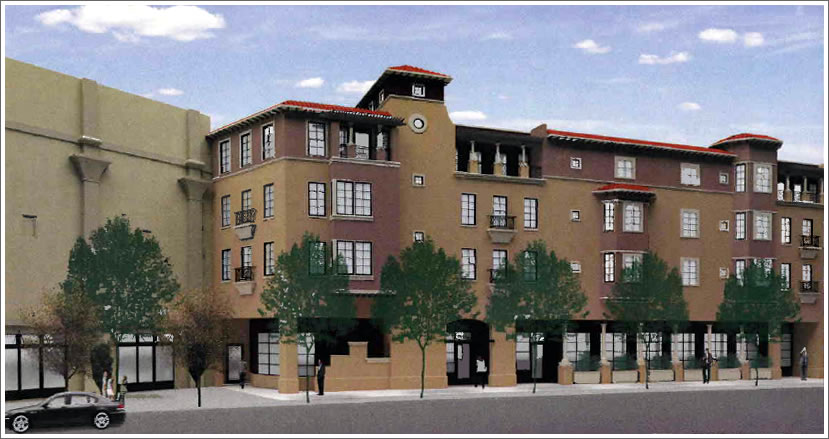 The new building's unit mix includes 13 one-bedrooms, 18 two-bedrooms, and 6 three-bedrooms, with four of the 37 condos to be sold below market rate (BMR).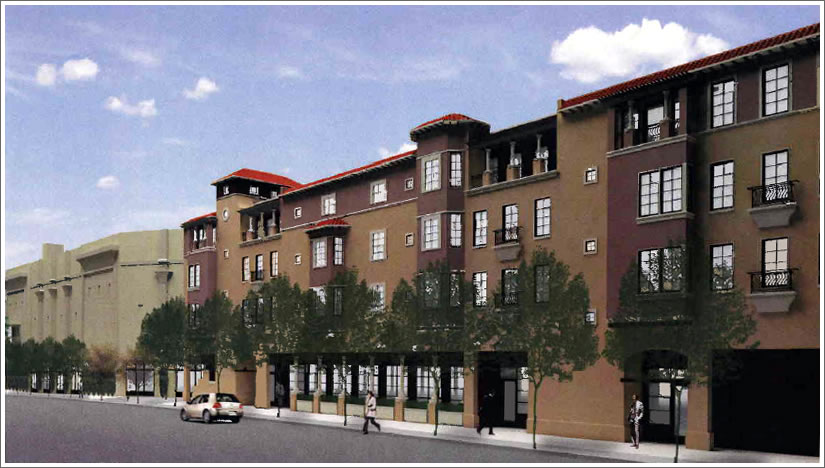 Shuttered in 2004, by 2010 the theater at 5400 Geary Boulevard had become "a haven for homeless" with a crumbling façade, a boarded-up box office and a once-vibrant entrance riddled with flies and the stench of urine.
As part of the project, the theater's marquee, blade, and art deco bode sign will be restored along with the terrazzo flooring at the entry and marble clad ticket booth.
The Planning Department recommends the Planning Commission approve the project.