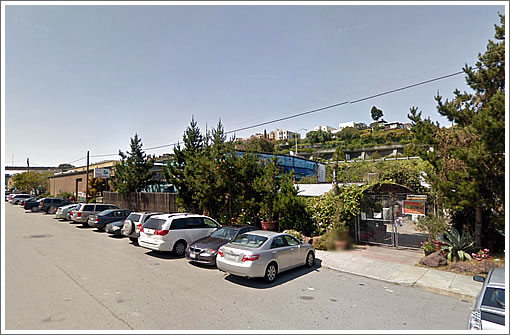 A plugged-in tipster first put the pieces together. And now, our sources confirm the proposal which suggests that Café Cocomo's dancing days at 650 Indiana are numbered.
The Potrero Hill parcel upon which Café Cocomo sits and includes 630, 666, and 698 Indiana Street was purchased by 650 Indiana Investment, LLC last year. While members of the LLC are hidden, a business address associated with 650 Indiana Investment just so happens to be 315 Linden, the office of developer Build Inc.
While not yet permitted nor approved, according to our sources a proposal has quietly been pitched to San Francisco's Planning Department with plans to build residential units on the site with ground floor retail and no mention of a replacement club. The site is currently zoned for development up to 58 feet in height.