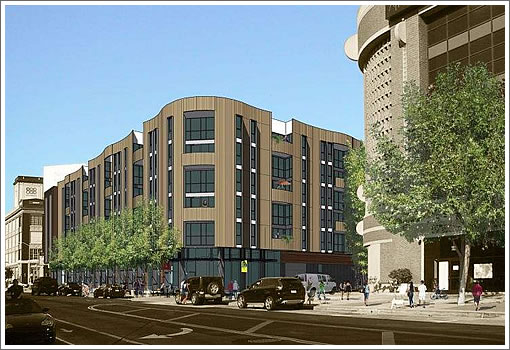 Plans for over 800 new housing units to be built at 801 Brannan (the current site of the Concourse Exhibition Hall) and One Henry Adams are up for approval by San Francisco's Planning Commission this afternoon.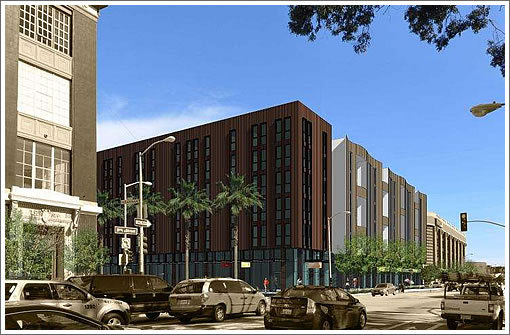 As we first reported about the project back in 2010:
The proposed development of 801 Brannan and One Henry Adams (click rendering to enlarge) has been in the works for over ten years, at one point hoping to be delivered in 2008 (and then 2010). The development would raze four buildings across two sites.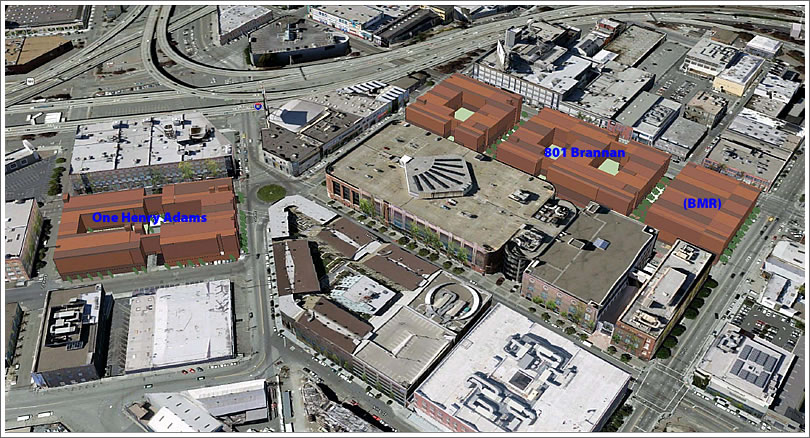 Rising on the sites would be five six-story/sixty-eight-foot buildings with up to 819 residential units over ground floor retail and 798 parking spaces. In terms of unit mix: 455 one-bedrooms, 315 two-bedrooms, 20 three-bedrooms, and 29 lofts as proposed.
A revised plan now calls for four buildings with up to 821 units (107 studios, 319 one-bedrooms, 316 two-bedrooms, 69 three-bedrooms, and 10 lofts), up to 150 of which would be affordable. And in terms of parking, the project has been redesigned with 682 spaces for cars (including 6 for carshare) and 729 spaces for bikes.
The project would also yield 50,000 square feet of ground floor retail/commercial and 70,000 square feet of open space, at least two-thirds of which would be publicly accessible and includes the "Market Mews" off Brannan: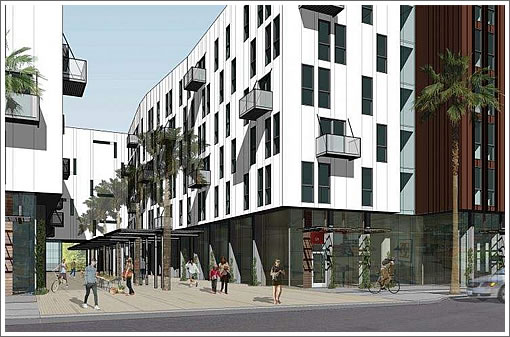 ∙ 801 Brannan And One Henry Adams: 819 Units As Proposed [SocketSite]
∙ Preliminary Designs For 801 Brannan On The Boards [SocketSite]
∙ Plans For 800 New Showplace Square Units Moving Forward [SocketSite]
∙ Plans For 800 New Showplace Square Units Moving Forward [SocketSite]