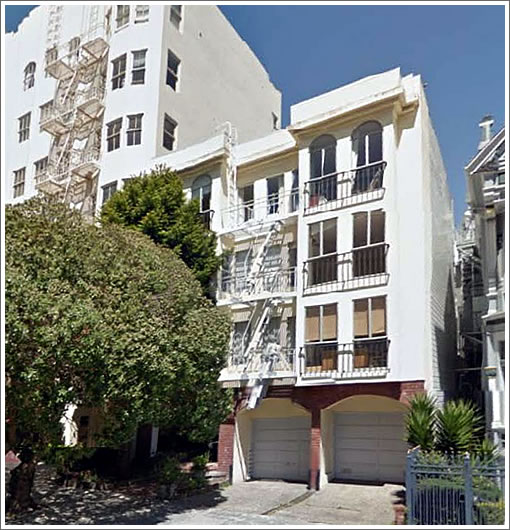 As we first reported a few months ago, while the proposed addition of another story atop the existing four-story building at 1856 Pacific Avenue was being opposed by both the owners of 1870 Pacific (the 7-story building to the west of 1856 Pacific) and the residents of 1870 Pacific Avenue apartment number 505 (whose lot line windows would be blocked by the addition), the Planning Department was recommending San Francisco's Planning Commission reject the requested Discretionary Review and approve the project.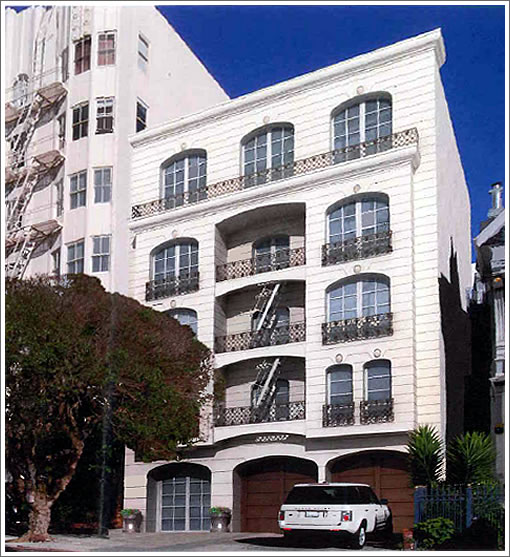 The opposition's requested Discretionary Review (DR) of the project has since been dropped and the expansion and reskinning of 1856 Pacific Avenue, which lies within an 80-foot height district, will likely soon begin.
Once again, in the words of the Planning Department with respect to the risks involved with property line windows, private views, and living in a dense urban environment:
As property line windows and private views are not protected under Planning and Building Codes, and the project is a residential use, the project is within the minimum standards of the Residential Design Guidelines to be expected when a reasonable building expansion is proposed. The proximity of the project to the adjacent building is also within the reasonable tolerances to be expected when living in a dense urban environment such as San Francisco, and particularly the RM-3 Zoning District which is zoned to allow high-density residential buildings.
And if you don't want to live in a dense urban environment such as Pacific Heights, you can always live in an area like Western SoMa.
∙ You've Been Warned: Let There Be Less Light And Fewer Views [SocketSite]
∙ A Short-Sighted Plan For Western SoMa? [SocketSite]