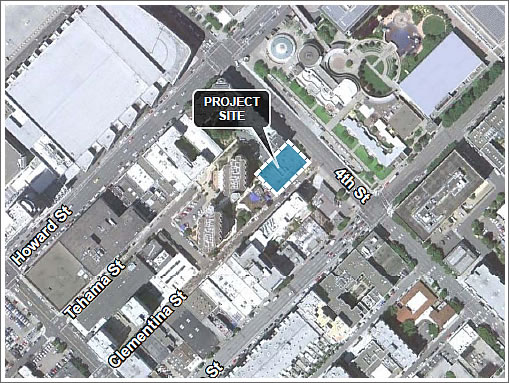 As proposed, the existing two and one-half story building occupied by Olivet Theological University at 250 Fourth Street between Howard and Folsom will be razed and an 11-story hotel with 220 guest rooms over a ground floor restaurant (and/or retail) will rise. The hotel would be "locally owned, but affiliated with an international hotel chain."
While the plan calls for a passenger loading zone, no on-site parking would be provided other than for ten bikes within the basement for employees and visitors. The visitor bicycle parking would be "valet assisted."
The design, finishes and timing for the proposed hotel at 250 Fourth Street: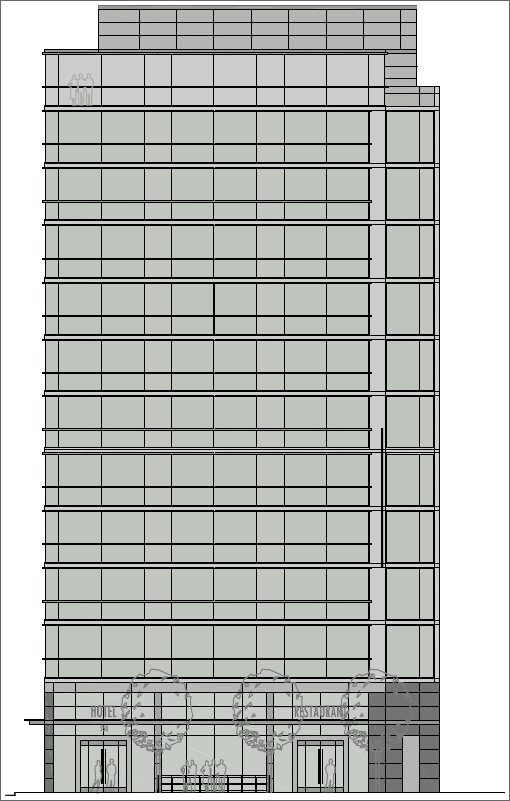 The building's ground-floor cement plaster façade would include glass, stone clad columns, and stainless steel-clad door frames with translucent glass canopies and signage above the entries to the hotel and restaurant/retail.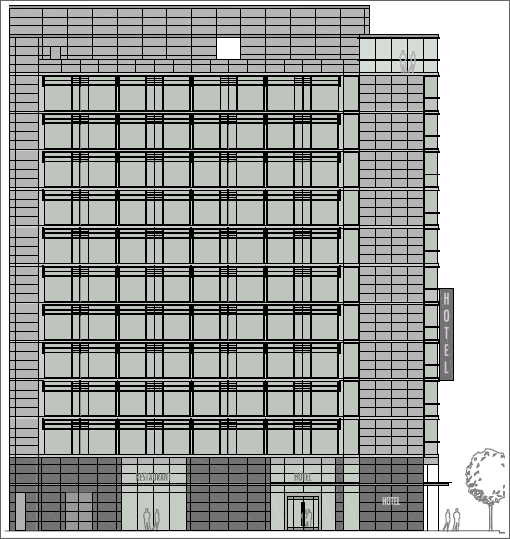 Each floor above the ground level would include windows with Kynar-finished metal sunscreens and Kynar-finished metal trim and panels. The roof deck would be enclosed by vision glass units and Kynar-finished metal trim fronting on Fourth Street.
Assuming approvals, the demolition of 250 Fourth Street would commence in July of 2013 and the finished building would be ready for occupancy by the end of 2014.
And for those who might be wondering, as were we, Kynar is a resin coating for aluminum, galvanized steel, and aluminized steel which is "available in a rainbow of textures, sheens and colors, including metallics and pearlescents."