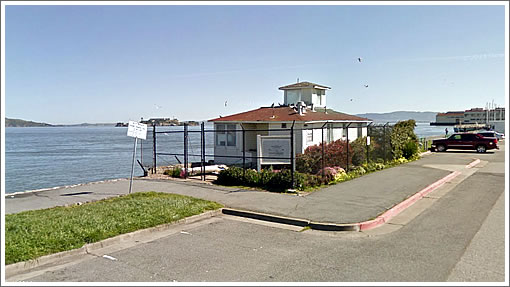 While all eyes might be on, or perhaps trying to avoid, the naked protest planed for today's Board of Supervisors meeting should the Board finalize the adoption of San Francisco's new public nudity prohibition, the ten-year lease of the City's Marina Degaussing Station down at the Marina Green is on the Board's agenda as well.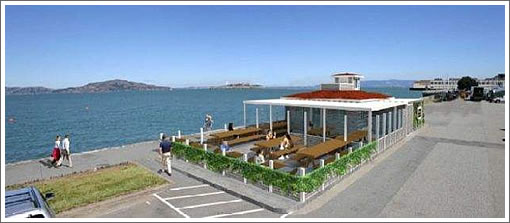 The proposed lease for the 1,170 square foot Station, which the Woodhouse Fish Co. crew plans to turn into a seafood shack with both covered and uncovered seating, would run through 2022 with two potential five-year extensions.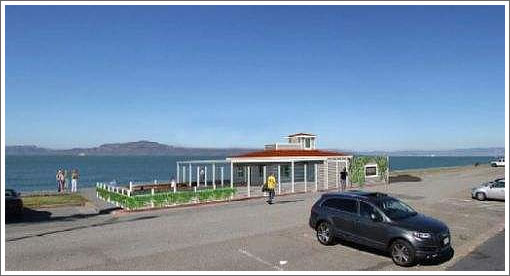 Built by the United States Navy in 1943, ownership of the Marina Degaussing Station was transferred to the City in the 1980's and the station has sat vacant ever since. The renovation of the building will likely cost Woodhouse around $650,000 with an estimated effective rent to the City, including a percentage of revenue, of over $100,000 per year.
The renovation is expected to commence within four months of a lease being signed. And per the terms of the agreement, the restaurant would be required to serve "affordably priced and fresh food featuring seasonal and sustainable ingredients using organic products when possible" with minimum hours of operation between 11am and 7pm.
Assuming approvals and permits, the restaurant's opening is slated for summer 2013.
Opposing the project, however, the Marina Civic Improvement & Property Owners Association has delivered 201 signatures to the Board and is not only requesting that the lease be denied, but that the Station be demolished as well. And they're not the only neighborhood group nor neighbor that's opposed to the 75 seat operation:
Has anyone thought of the nuisance value this type of operation will bring? And what about the number of people it benefits? A very small number compared to the people who it will affect. The residents on Marina Blvd will have to live with this nightmare of noise, bright lights and litter 7 days a week!
No word on whether the above Marina resident is equally concerned about "the nuisance value" of the proposed 17,500 seat Warriors arena, but we wouldn't be surprised if not.
∙ Proposed Lease Terms for the Marina Degaussing Station [sfbos.org]
∙ San Francisco's Public Nudity Prohibition [sfbos.org]