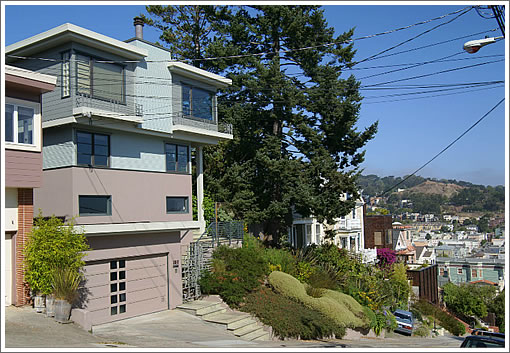 Built as a three-unit Mid-Century building, 350 Collingwood was legally expanded and converted into a 5,246 square foot single-family home circa 2003.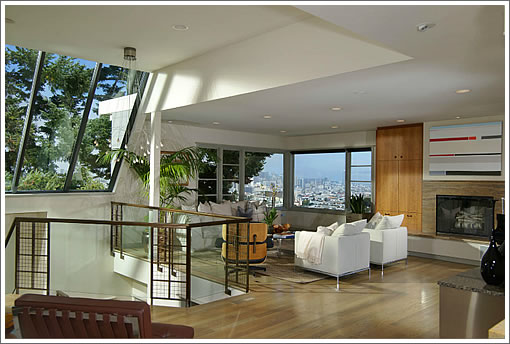 In 2005, the renovated home sold for $3,595,000 with four bedrooms across two levels and a two car garage below, an elevator, and a rather cherry kitchen on the top floor: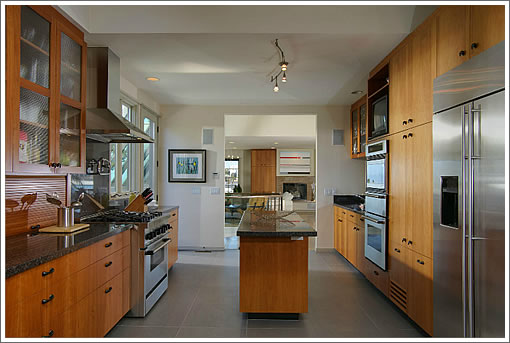 The adjacent landscaped lot at 342 Collingwood (the "Grounds") fetched another $1,000,000, for a total purchase price of $4,595,000 in 2005.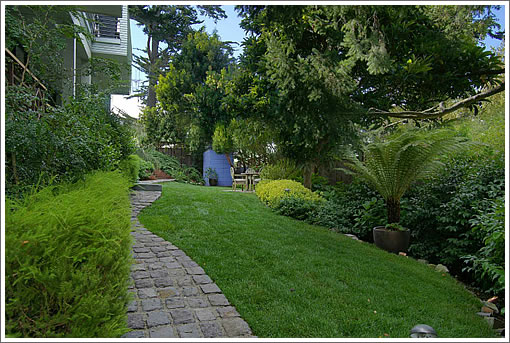 With big views of San Francisco from the living room and enviable roof deck, the Eureka Valley home has returned to the market listed for $4,750,000 together with the lot.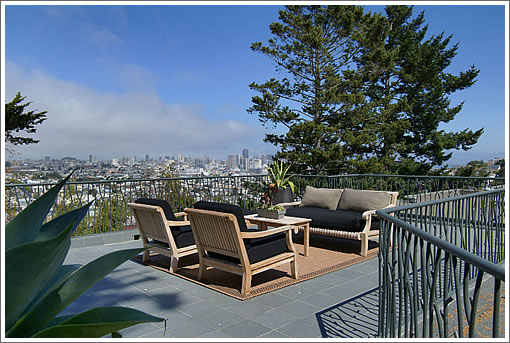 UPDATE: While the parcel with the house at 350 Collingwood sold for $3,595,000 in 2005, as a plugged-in reader correctly catches, the adjacent landscaped and integrated lot at 342 Collingwood sold for $1,000,000, a total purchase price of $4,595,000 in 2005 for the property that's listed as 350 Collingwood today. Since clarified above and our apologies for any confusion.
∙ Listing: 350 Collingwood (4/4.5) 5,246 sqft – $4,750,000 | Floor Plans [nealward]