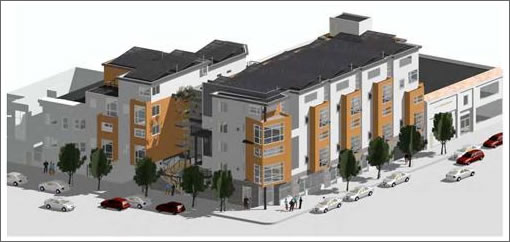 Three days after we wrote about it in June, permits were filled to prepare the site at 3500 19th Street for construction. And as a reader notes, building has since commenced at the corner of 19th and Valencia.
As we first reported, it's a five-story building with 17 dwelling units, 2,958 square feet of retail and 15 parking spaces that's rising on the site and the project's affordable housing requirement will be fulfilled by way of paying an in-lieu fee rather than included onsite.
With respect to whether the development will be for sale or rent, expect the market to decide in 12 to 18 months.