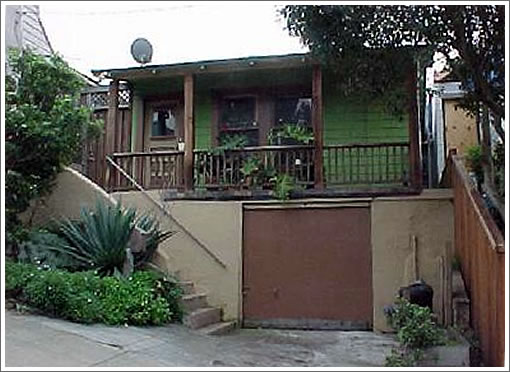 In 2003, the "rustic Potrero Hill cottage" at 2207 25th Street was purchased for $400,000.
Six years later, an anonymous complaint noted new rooms were being added to the cottage without a permit, a few months after which plans were filed to "repair and replace [the] rear end of [the] house as necessary" and a permit for the work was issued.
Soon thereafter, another complaint reported "building a unit at the rear of the house without a permit" and then "major excavation…exceeding [the scope of the permit]."
A plugged-in tipster takes it from there:
After investigation by a building inspector as a result of [the complaints], the City became aware of the work being performed outside the limitations of the permits the owner had pulled and froze all buildings through the issuance of two red tags.
Majority of previous building was demolished…outside of permit scope, although the front facing façade was left for the most part intact. Two retaining walls had been added by the current owner before the red tags were issued.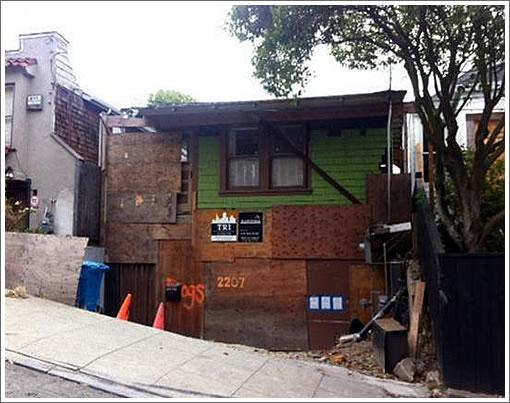 The plans to "repair and replace" the original rustic cottage were reinstated last month. And this week, the red-tagged 2207 25th Street returned to the market listed for $525,000 with "approved plans" for a single-family residence, but do see our previous sentence.
If you ever hear, "who really cares?" or "what's the worst that could happen?" when presented with unpermitted or unwarranted work, well, now you know.
∙ Listing: 2207 25th Street – $525,000 [Redfin]