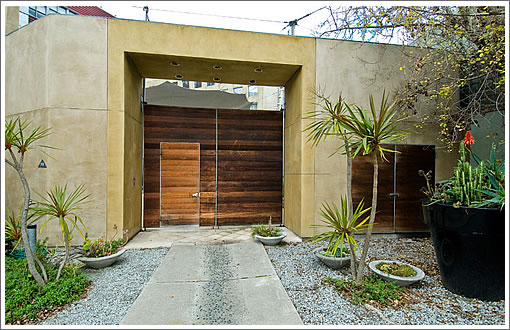 In 1996 Dan Friedlander, the founder of Limn, designed and built a three part modern compound spanning 292 to 296 Townsend Street behind his store at 290 Townsend.
Friedlander sold the 1,900 square foot two-bedroom condo at 296 Townsend for $1,012,500 in 2002. The remaining two thirds of the compound hit the market in 2009 asking $7,490,000 for 292 Townsend (the Limn Art Gallery) and 294 Townsend (Friedlander's four bedroom condo) combined, reduced to $5,700,000 in 2010.
Withdrawn from the MLS without a reported sale, 294 Townsend has just returned to the market asking $2,500,000 for the approximately 2,500 square foot condo alone.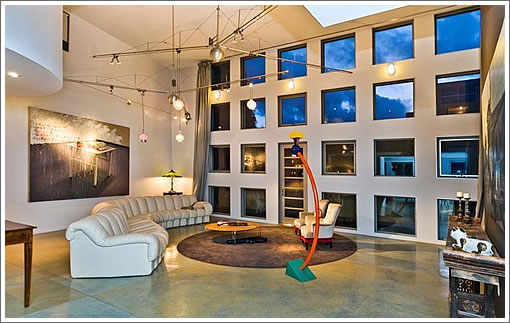 Keep in mind that it's officially an "Artist Use with License Required" property according to the listing, although we've seen a bit of license taken with said requirement in the past.
∙ Listing: 294 Townsend (4/3) – $2,500,000 [vanguardsf.com]
∙ 292-294 Townsend: The Gallery House [galleryhousesf.com]