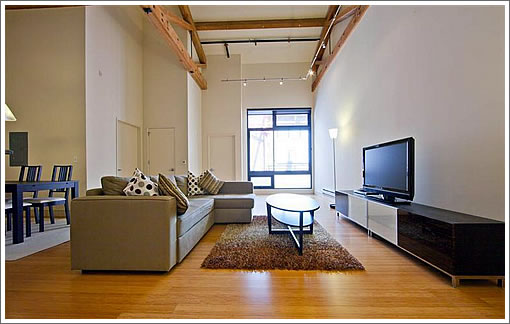 As we first reported in August with respect to a couple of resales down at 310 Townsend:
At the same time, 310 Townsend #408 has just hit the market listed as a short sale for $425,000 having been purchased for $665,000 in 2007 as well. From the listing: "Currently tenant occupied, the condo commands $3100 per month in rent, making it an excellent investment vehicle for cash flow." Of course, there's also capital preservation to consider.
And as we added last month:
Having been purchased for $665,000 ($828 per square foot) in 2007, and having fallen out of contract last week when listed for $425,000, the "approved" short sale of 310 Townsend Street #408 is once again active and available and listed for $435,000 ($542 per square), a 36 percent drop in value at asking.
At the same time, the list price for the "regular sale" of 310 Townsend #108 has been reduced to $389,000 ($569 per square foot). The one bedroom was purchased for $525,000 ($768 per square) in 2007 as well, an effective drop of 26 percent at asking.
The short sale of 310 Townsend #308 closed escrow today with a reported contract price of $435,000, thirty-six (36) percent below its sale price in 2007. 310 Townsend #108 is now in contract, but the sale is still contingent.
∙ Apples-To-Apples (And Short To "Regular") At 310 Townsend [SocketSite]
∙ Capital Preservation Versus Cash Flow At 310 Townsend [SocketSite]