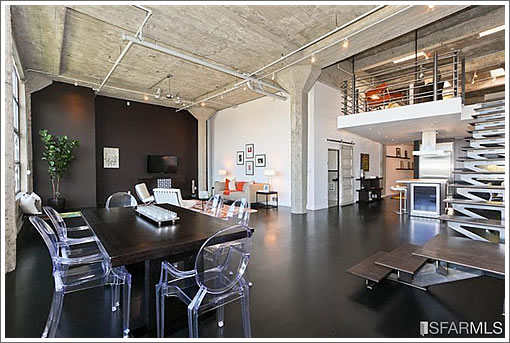 Purchased for $1,330,000 in October 2007, the 1,866 square foot Heublein Building (601 4th Street) loft number 322 has since been extensively remodeled. The kitchen before: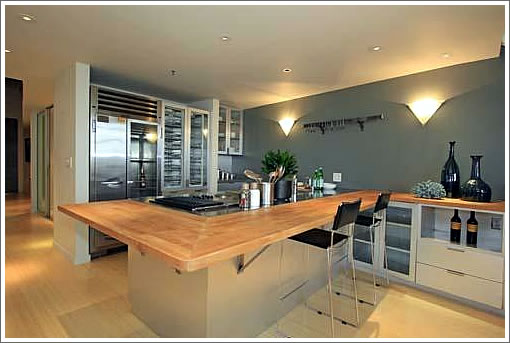 The kitchen after complete with new vent: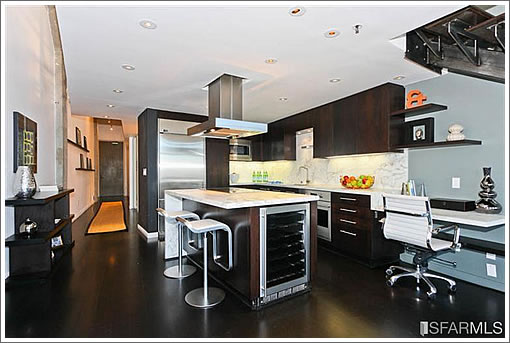 The two-bedroom is now back on the market in 2011 and asking $1,450,000 ($777 per square foot). The sale will likely contribute to price "appreciation" when it comes to industry stats, but as plugged-in people know, it won't be apples to apples.
And yes, do watch your step when navigating the new designer stairs:

UPDATE: As a plugged-in reader alludes, the current owner of the loft appeared on "The Apprentice 2," at least for the first six episodes.