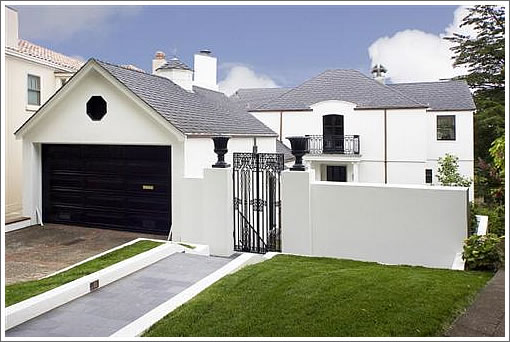 As we wrote about 56 Sotelo this past March:
It's been ten months since 56 Sotelo Avenue first hit the market asking $1,995,000 having been purchased for $1,900,000 in 2007 and then remodeled incorporating new wrought iron gates imported from South America amongst other updates.
Relisted, reduced a few times and eventually listed as a short sale for "$1,599,000," the listing for 56 Sotelo was withdrawn from the MLS on Monday despite having been in contract since mid-February according to the MLS.
Don't fret if your "fussiest clients" never had a chance to see it, however, for the next day 56 Sotelo was listed anew with a new brokerage at $1,835,000 and an official "Days on the Market" count of one.
Yesterday, the sale of 56 Sotelo closed escrow with a reported contract price of $1,470,000, twenty-three percent ($430,000) below its pre-remodeled sale price recorded in 2007.
∙ 56 Sotelo Shortly Returns A Little Less Short [SocketSite]
∙ There Were Bids For The Before Will There Be Bids For The After? [SocketSite]
∙ No Bids So A New Listing And (Another) Reduction Up On Sotelo [SocketSite]