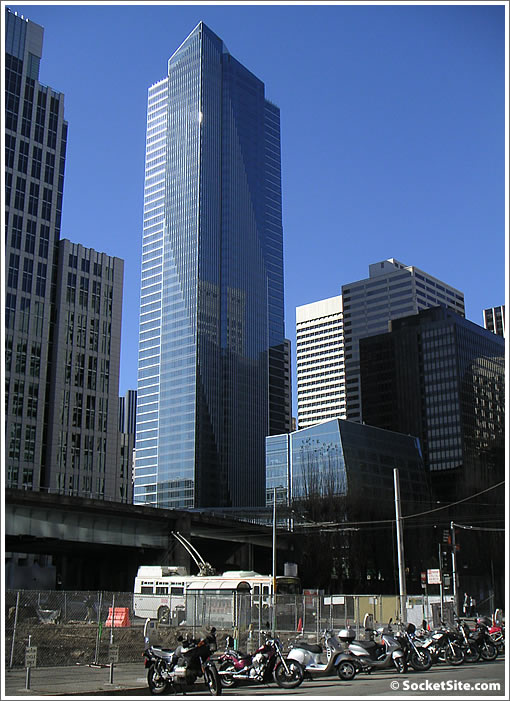 A plugged-in tipster delivers the email from the Managing Director of Carlton Advisory Services, Inc. with respect to a "Confidential Investment Opportunity" in San Francisco:
Carlton has been retained on an exclusive basis by a European investor to sell a membership interest in a luxurious 60-story residential tower in San Francisco, CA. The development was delivered in 2009 and consists of 419 units. At 645 feet, the development is the fourth tallest building in San Francisco and the tallest residential building in the United States west of Chicago.
Through June 30, 2011, 188 units have already been sold. During 2011, sales have accelerated substantially. The developer has closed 40 units for the period from January 1, 2011 through June 30, 2011 and approximately 16 more units are under contract.
Said building would be Millennium Tower.
To be clear, the offering isn't for any specific units but rather an interest in the development by way of a minority investor within the development group. And it's entirely possible the offering is simply an attempt to value said interest.
∙ The Millennium: A Few Things You Might Know (And A Few You Don't) [SocketSite]
∙ Millennium Tower (301 Mission) Update: 30% Closed Or In Contract (2009) [SocketSite]