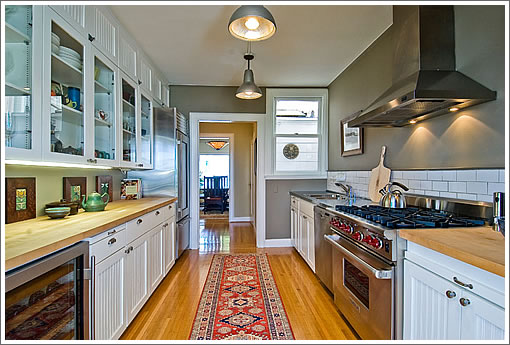 As we wrote in January:
In April 2000 the restored single-family Edwardian at 85 Buena Vista Terrace sold for $1,820,000. In September 2008 it sold for $2,200,000. And in August 2010 it returned to the market with (mis)expectations of $2,595,000, was listed for $2,295,000 in September, and then withdrawn from the market two months later unsold.
Back on the market today with an official "one day" on the market and asking $2,095,000, to which year might a 2011 closing come closest for the Buena Vista home with an "estimated total interior space" (including the garage) of 2,827 square feet?
While the listing was briefly withdrawn from the MLS, the sale 85 Buena Vista Terrace closed escrow this past Thursday with a reported contract price of $1,950,000. Call it 7 percent ($130,000) over its year 2000 sale but 11 percent ($250,000) under 2008.
UPDATE: Unfortunately we can't even claim a fat finger error, but as a plugged-in reader correctly notes, the most recent sale was $250,000 (11%) under its 2008 price, not $150,000 (7%). But hey, what's another $100,000 between friends…
∙ 85 Buena Vista Terrace Returns Back Between 2000 And 2008 [SocketSite]