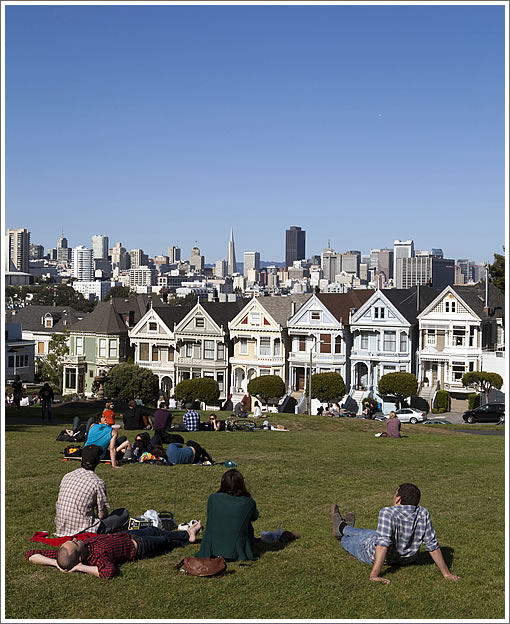 In a study commissioned by Siemens, San Francisco landed atop the "Green City Index" to be deemed the "greenest" major city in the U.S. and Canada.
The Index compared 27 cities on environmental performance and policies across nine categories: CO2 emissions, energy, land use, buildings, transport, water, waste, air quality and environmental governance.
San Francisco ranked first overall in the Index due to an impressive performance across the board, with a top five ranking in six of its nine categories. San Francisco's strongest area is waste, where it led the pack with efforts such as being the first U.S. city to mandate composting and recycling for residents, food establishments and events in 2009. The city also claimed second place in buildings, transport and air, bolstered by strong green building and energy efficiency building standards, the second longest public transport network, and low levels of all pollutants measured in the Index.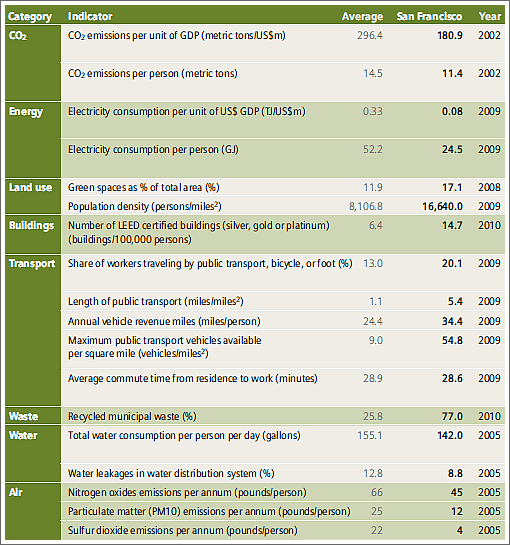 "San Francisco's sustainability programs deliver on multiple levels simultaneously," said Environment Director Melanie Nutter. "They need to be good for the environment, but in order to have community-wide impact, they also have to address the economic needs of individuals, improve the local economy, and reverse social inequalities. You can see that commitment in play from our recycling and toxics reduction programs to our all-out effort to shut down gas-burning power plants operating within city limits."
New York, Seattle, Denver and Boston rounded out the top five U.S. cities.
In terms of Land Use, however, San Francisco ranked 8th with a score of 66.6 versus 93.0 for New York City and just above Charlotte at 64.6 and Miami at 59.2.
Can you say density?
∙ US and Canada Green City Index [siemens.com]
∙ Study: US and Canada Green City Index [siemens.com]
∙ Presentation of the final results, Economist Intelligence Unit [siemens.com]
∙ Potrero Hill's "Mirant" Power Plant Finally To Close January First [SocketSite]
∙ The Next Era In San Francisco's Development: It's All About Density [SocketSite]