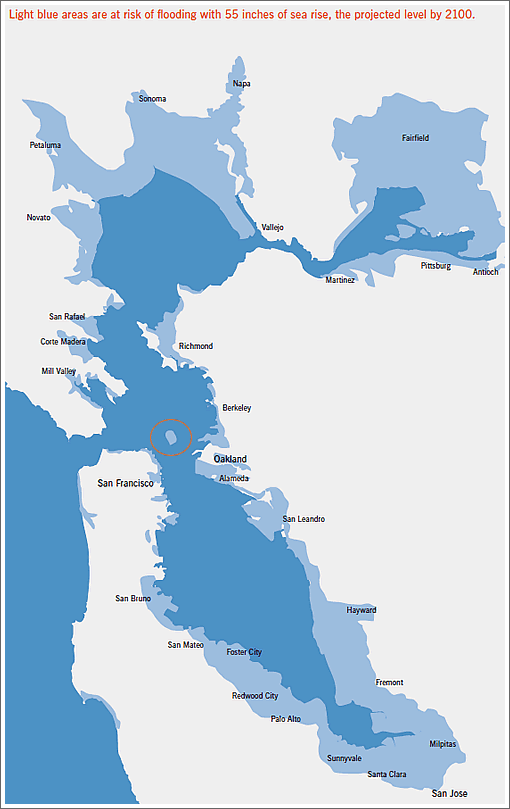 The San Francisco Planning + Urban Research Association (SPUR) has just released Climate Change Hits Home, a policy paper which "addresses how we should adapt to climate change in the Bay Area, including which tools and strategies will make us resilient to its most severe impacts, including drought, higher temperatures and sea level rise" and recommends "strategies for local and regional agencies to begin minimizing the region's vulnerabilities to these long-term but potentially catastrophic effects."
It is now widely accepted that the world's coastlines and coastal cities will be faced with seas that are rising faster than ever experienced. In California, we are likely to experience a sea level rise of about 16 inches by 2050 and about 55 inches by 2100—and much more after that.

These estimates are based on ranges that correspond to several global greenhouse-gas emissions scenarios. In the highest-emission scenario, the range of estimated end-of-century sea level rise is between 43 and 69 inches.
It was two weeks ago that San Francisco's Planning Commission voted to support the long-term development for the low-lying Treasure Island in the middle of San Francisco's bay.