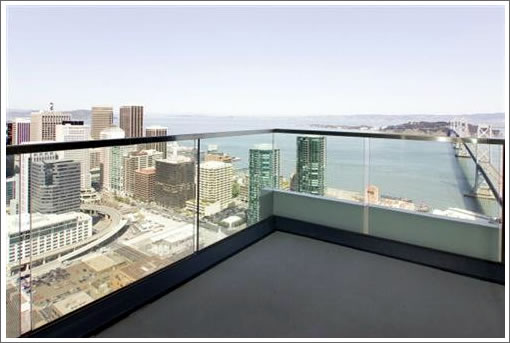 As we wrote this past June:
Hours after our noting the bank-owned listing for 425 1st Street #3908 at $695,000, the sales office at One Rincon Hill reduced the list price for 425 1st Street #4308 from $780,000 to $749,000 ($992 per square foot).
Today, the sale of 425 1st Street #4408 closed escrow with a reported contract price of $690,000 ($914 per square foot), the 755 square foot view one-bedroom had most recently been listed by the sales office for $785,000.
Considering the sale office sold #3908 for $855,000 in June 2008 ($1,132 per square), and taking into account a five floor higher premium, we'll call it a 20-25 percent drop in value for #4408 over the past two years.
And the argument that $695,000 for #3908 is "cheap" simply because #4308 is listed for $780,000 $749,000? Not so strong.
The sale of One Rincon Hill #4308 ended up selling this past July with a reported contract price of $687,000 ($909 per square) while the sale of #3908 ended up closing escrow this past September with a recorded contract price of $660,000 ($874 per square foot four floors below), a 23 percent drop in value from June 2008.
Seven days ago the sales office sold 425 1st Street #4608 for a reported contract price of $680,000 ($901 per square), 1 percent under the contract prices of #4308 and #4408 six and seven months ago respectively.
∙ Interesting Indeed As One Rincon Hill #4308 Falls Out Of Escrow [SocketSite]
∙ Additional '08 Stack (And Year) Perspective From One Rincon Hill [SocketSite]
∙ The First Listed Foreclosure At 425 First (One Rincon Hill) [SocketSite]