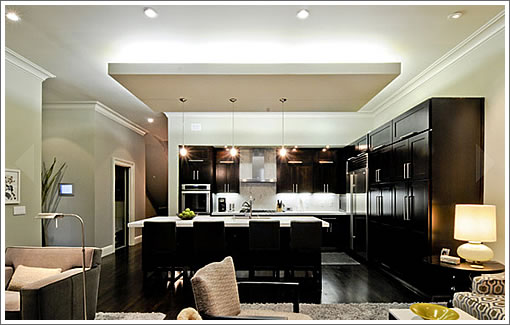 While the recorded deed has yet to make its way into the City's system (because of a tax lien perhaps), it would appear that the sale of 2542 Fillmore closed escrow on September 28 with a sale price of $3,790,000 or $1,210,000 less than its reported purchase price of $5,000,000 in August 2008.
The 24 percent decline in value for the reconstructed Pacific Height home over the past two years might not be "apples-to-apples," however, as a plugged-in reader reports:
One more "Interesting" thing about this home and the sale is that the sellers were also selling the furniture in the home as well so I wouldn't be surprised at all if the final selling price included much of the existing furniture in the home; or alternatively, if there was a separate, non-recorded sale of the furniture.
And it could have been worse for said sellers, they could have paid the $5,500,000 which was offered and turned down prior to their under asking bid in 2008.