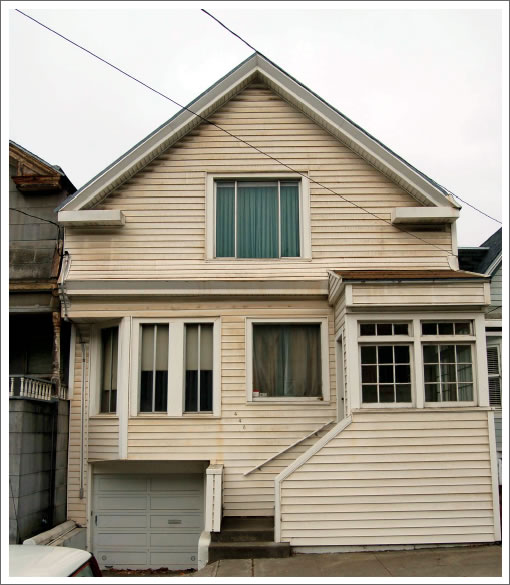 While San Francisco's Planning Department recommends the Planning Commission deny a family's application to demolish and rebuild their long-time single-family home at 673 Brussels, at the same time they're recommending the Commission approve the demolition and rebuilding of the recently purchased (2007) single-family home at 448 Diamond.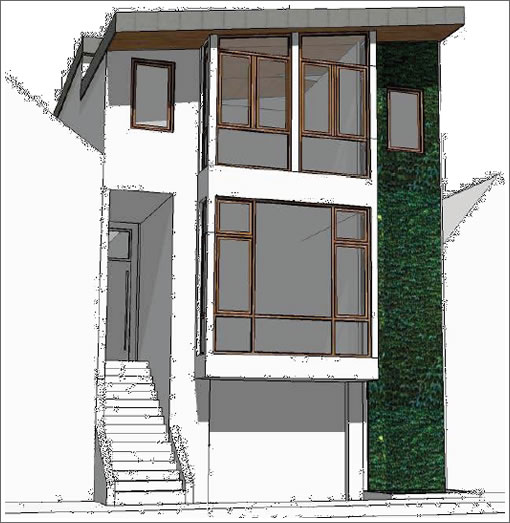 The basis for the Planning Department's recommendation for 448 Diamond:
1. The Project will replace one, three bedroom family-sized dwelling-unit with a new, five bedroom family-sized single-family home.
2. No tenants will be displaced as a result of this Project.
3. Given the scale of the Project, there will be no significant impact on the existing capacity of the local street system or MUNI.
4. Although the structure is more than 50-years old, a review of the Historic Resource Evaluation resulted in a determination that the existing building is not an historic resource or landmark.
Point number one was actually held against the bid for 673 Brussels ("The Project will not result in a net gain of dwelling-units") while the other three points hold true for both.
And while the specter of losing affordable housing stock is raised with respect to 673 Brussels (even though it's not speculative development), it's brushed aside with respect to 448 Diamond (which fails Planning's protection of affordable housing criterion as well).
∙ A Family's Plea To Rebuild Their Home (And Planning's Objections) [SocketSite]
∙ Discretionary Review Analysis: 448 Diamond [sf-planning.org]