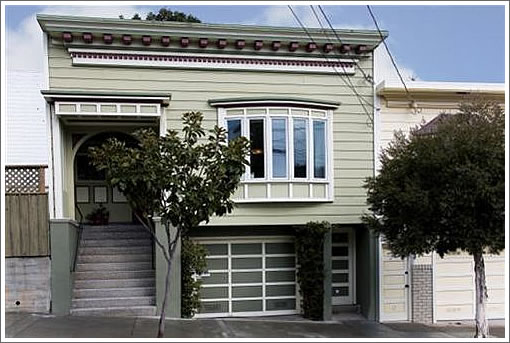 As we wrote a year ago March:
3730 26th Street is a single-family home on the edge of Noe Valley that was last touted as a neighborhood sales comp in June of 2004 when purchased for $1,250,000.
Now granted, there are more parking spaces (two) than baths (one a one-half), but the kitchen has been remodeled. And just like its location, none of these things have changed in the past five years. That being said, currently asking $1,148,000.
And while we don't believe it was listed on the MLS at the time, it's a plugged-in tipster that notes 3730 26th Street changed hands on July 1, 2010 with a reported contract price of $1,000,000 (20% under its 2004 sale).
If 3730 was presented as a buy-side comp in 2004, adjust expectations accordingly.
∙ Some Will Call It Yet Another Anecdote, We'll Call It An Apple To Be [SocketSite]