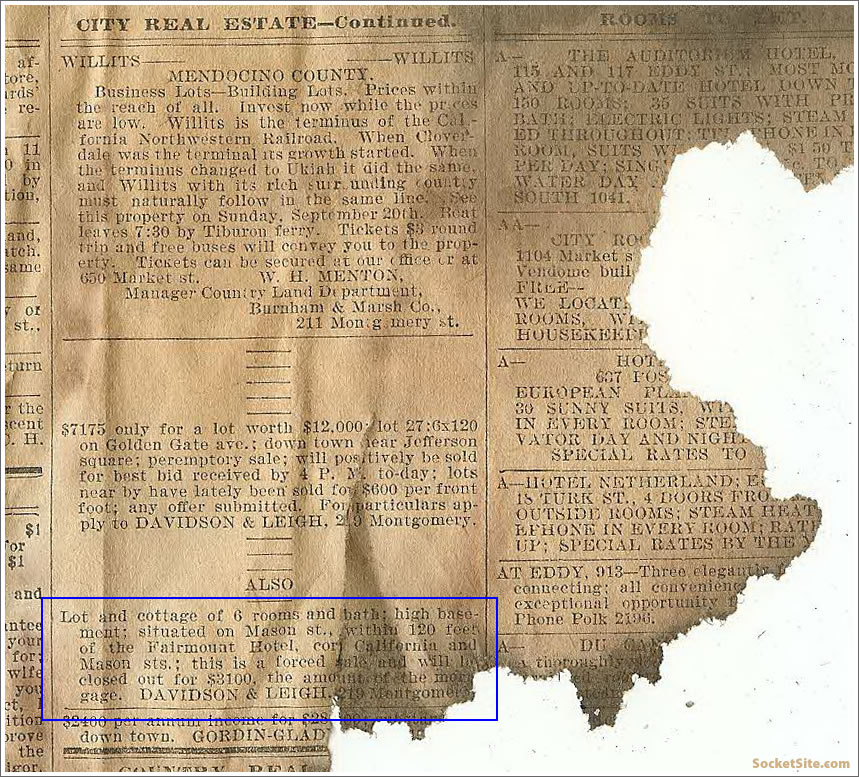 During renovations of a pre-quake Victorian last year, a plugged-in tipster discovers a scrap of San Francisco newspaper dated September 18, 1903.
The text of the boxed ad (click image to enlarge):
Lot and cottage of 6 rooms and bath; high basement; situated on Mason st. within 120 feet of the Fairmount Hotel, cor California and Mason sts.; this is a forced sale and will be closed out for $3100, the amount of the mortgage. DAVIDSON & LEIGH. 219 Montgomery.
In the words of our tipster, "seems like short sales were common even back then."
We also love the bit about Willits atop the page. And yes, a short sale would have actually been for less than the amount of the mortgage, but that's such 21st century thinking.