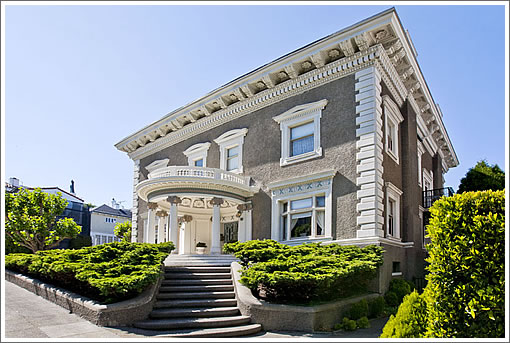 While 2420 Pacific remains listed for $12,800,000 and the asking price for 2100 Vallejo was reduced to $11,500,000 this past weekend (asking $25,000,000 in 2007), 2698 Pacific Avenue hit the market last week asking $14,000,000.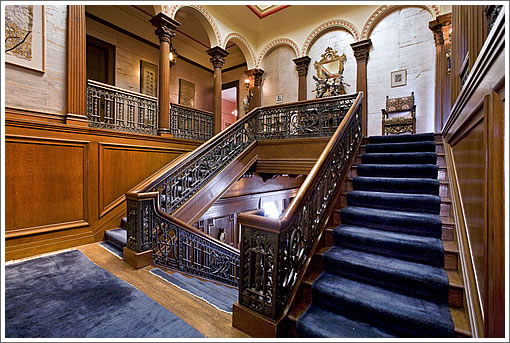 Designed by Samuel Newsom in 1904, the 12,667 square foot Pacific Heights mansion boasts four levels, parking for six, seven and one-half baths, and nine bedrooms not to mention a number of outdoor balconies. Speaking of which, a plugged-in reader reports:
I'm not sure if they still have them, but the owners here used to keep white doves in a coop on the top floor balcony. They would periodically release them and let them fly all over Pacific Heights.
Take that Telegraph Hill.