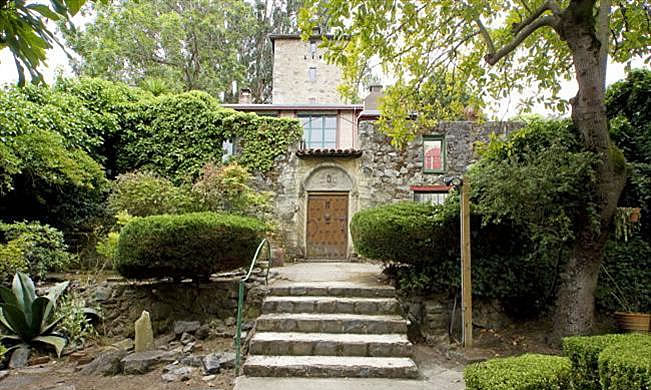 Once again, as we wrote last September when listed for $2,950,000:
A few months after Laughing Squid launched their blog from Albion Castle in early 2005 the Hunter's Point property at 881 Innes Avenue was auctioned off at the Palace Hotel in front of a thousand spectators and sold for $2,090,000 (purchased for $400,000 in 1999).
The mortgage banker buyer had planned to resurrect the Albion Porter & Ale Brewery for which the castle was originally constructed and open a restaurant on-site as well. And while the restaurant and re-brewery plans never materialized, the interior of the San Francisco Historic Landmark was renovated and restored.
Reduced to $2,400,000 in March and then to $1,900,000 in April, yesterday the asking price for Albion Castle was reduced to $1,799,000. "Seller financing" still available.