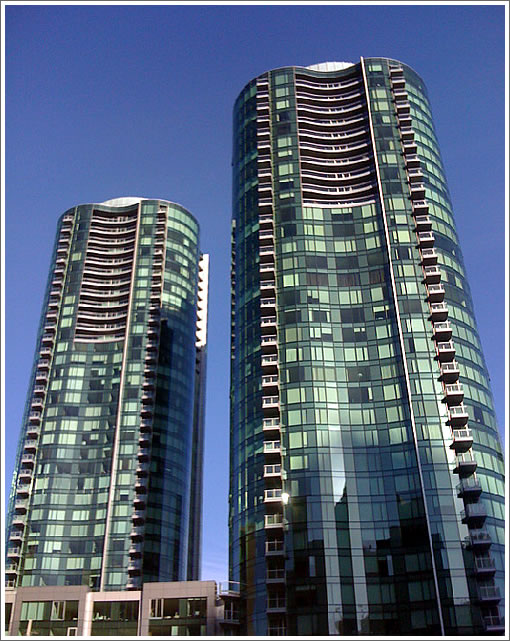 On the heels of Gurbaksh Chahal's dustup with building neighbors and The Infinity Owners Association, another Infinity resident has acted up and now isn't feeling the love.
Verbatim via sfinfinityracialvictims.com which was registered this past Saturday, please make it to at least the seventh paragraph before forming (or expressing) an opinion:
Two residents, including me, have suffered ethnic and racial prejudices at the hands of The Infinity Owners Association's Board of Directors, which is comprised predominately of Caucasian owners, and the Property Management Team, headed by a Caucasian person.

The Board seems to be sue-happy and hell-bent on punishing those who do not reflect their ethnic and racial backgrounds.

The Board's passion to sue its own members is propably (sic) fueld (sic) partly by the Association's legal counsel. The Board, likely urged by the General Property Manager, sued one of the residential owners, allegedly for excessive noise. Instead of suing the people who failed to build a sound-proof high-rise home, the Board sued the homeowner, who bought his multi-million dollar home after making money the old fashion way — he earned it!

Clearly, the Developer could have reasonably foreseen that someone who paid several million dollars to buy a large home would naturally entertain his friends and business associates regularly. It's clearly foreseeable that a monk would not buy that home and live there simply to engage in continuous silent prayers every day.

The only rational explanation for targeting this homeowner is that he is of a different ethnic, racial and religious origin than those who instigated the lawsuit against him — they seem to harbor ethnic and racial animus towards him. Are (sic) their conduct tantamount to a hate crime against this homeowner? Racial prejudice is unlawful and jealousy is a sin.

Recently I happened to be in the crosshair of the same people who sued the self-made amazing entrepreneur, whom even Ms. Oprah Winfrey admires.

Admittedly, I made a huge mistake by making inappropriate remarks to a couple of female employees who assist the General Property Manager. I was wrong to have made those unfortunate comments. I was utterly stupid to have behaved like a juvenile. While my conduct was inexcusable, I was not myself because I was still trying to recover from a near fatal car accident. I accepted full responsibity (sic) for my offensive conduct and apologized to the employees and their boss. Certainly, I will NEVER conduct myself like an idiot and offensively again.

Even though this was my first infraction, albeit a serious one, I was branded a criminal and barred from entering the managment (sic) office, even for official business. The only explanation for this draconian and disproportionate punishment the Board and Property Management Executives imposed upon me is that they (and the HOA counsel) were motivated by ethnic and racial animus towards me, a person of South East Asian heritage. (I do not believe in "playing" the race card nor have I ever done so because I've always earned my dues through hardwork (sic) and overcoming seemingly insurmountable odds.)

Perhaps, on a mundane level, the disproportionately harsh actions of the Board and Management constitute concerted efforts to mask dereliction of duties by certain directors and significant mismanagement.

Sadly, racism is still alive, kicking and thriving on the Infinity Board of Directors, dominated by Caucasian members, and the Property Management Team, also dominated by Caucasians. What happened to a color-blind society, especially in San Francisco. What happened to human dignity. Have Americans become as genocidal as the Sunnis and Shites (sic) in Iraq. God, I hope not.

I pray to God that we have not lost our humanity and that God will foregive (sic) us for our sins and guide us to be better people.
We have a feeling it's not only God's forgiveness that's soon to be sought as well.