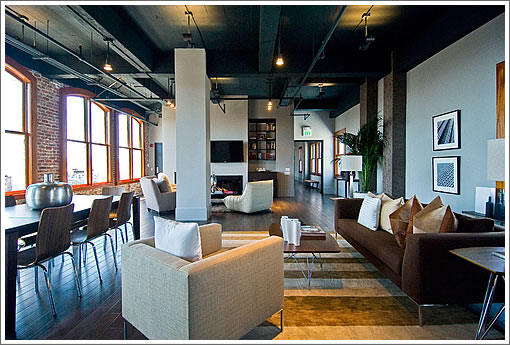 A plugged-in reader reports with respect to the Warfield Theater Building at 988 Market:
It looks like there may be some "potential" issues with the interpretation of the "accessory use housing" for this "commercially zoned" space. The City wants the seller to take this case to the "board of appeals" to get special permission (and clarify) to have "accessory use housing" (referring to the example of the penthouse unit). So unless you are planning to use this for strictly commercial reasons, anything else without a final stamp of approval for "accessory use housing" is a risk you need to be aware of.
Oh…and parking is of concern as the rear parking lot (separate owner with month to month leasing avail) currently does "not" have an ingress/egress point to rear of the (Warfield Theater) commercial space. One must walk down Taylor (sketchy especially at night) to Market and turn left onto Market and enter via the Market St entrance.
Make that a twist and a turn. We'll keep you posted and plugged in.
∙ Warfield Theater Building (988 Market): Condos With A Twist [SocketSite]
∙ 988 Market Website [warfieldcondos.com]