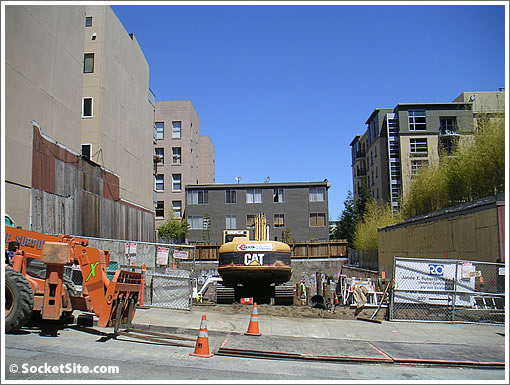 Plugged-in people have long known about the plans for 1840 Washington (nine stories with 26 condos, subterranean parking, commercial on the ground floor, and a roof deck).
We know the new building is expected to look similar to Pacific Place (the building to the right), construction is expected to last 18 months, and they'll be working Monday through Friday from 7:30am to 4:30pm.
But while the lot was cleared earlier this year and construction has now commenced, other than the little drawing a tipster was able to deliver last year we still don't have any decent renderings. So once again, we're calling all tipsters (tips@socketsite.com).