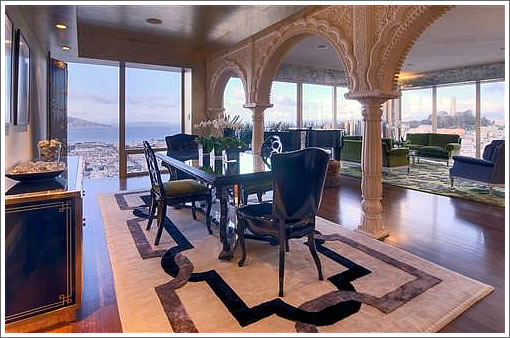 Okay, so columns aren't really our thing (sorry Mike, marble or not). But we do like big views. And there aren't many buildings in San Francisco from which a second floor unit provides a panoramic like this.
Configured as a one-bedroom (and without one parking space), the 2,849 square foot Royal Towers (1750 Taylor) #205 is on the market and asking $4,500,000. An un-renovated (and column-less) Royal Towers three-bedroom (with two parking spaces) on the 18th floor has been on the market for two months asking $2,049,888.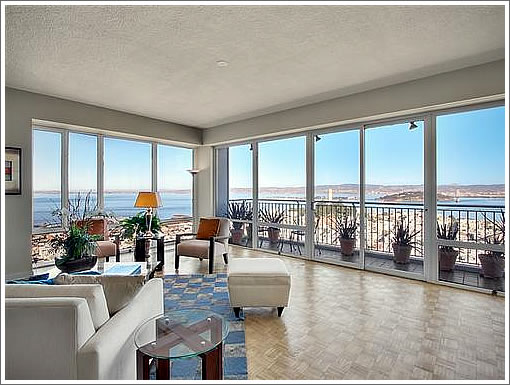 From the listing for 1750 Taylor #1803: "Last comp at $2,175,000 16 stories down." That completely renovated "comp" shouldn't come as any surprise to the truly plugged-in and brings us back to the second floor.