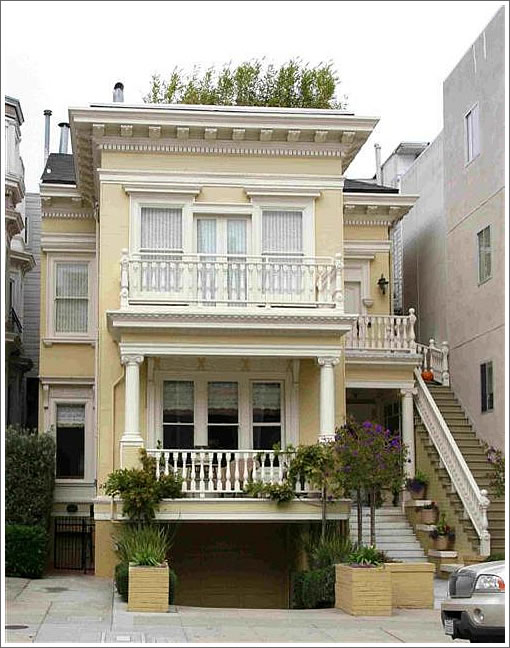 As we wrote in March of last year:
It's at least the fourth time a listing for 2170 Pacific Avenue has touted "On Tour as New" and "1st OPEN!" Now asking $2,995,000 with an official one day on the market according to those industry stats.
Purchased on 5/27/2004 for $2,350,000. Once again, closing price for the Dow Jones Industrial Average on that day: 9,958. On October 10, 2008 when last listed at $3,250,000: 8,174. And currently: 7,787.
Yesterday the Dow closed up at 10,583 and 2170 Pacific was listed at $2,995,000. And yes, it's an official "one day on the market" and "on tour as new" for the fifth time since 2007.
∙ Listing: 2170 Pacific Avenue (3/3.5) – $2,995,000 [MLS]
∙ The Dow Continues To Move (While 2170 Pacific Still Hasn't) [SocketSite]
∙ At Least Some Of The Photos Look To Be "New" As Well: 2170 Pacific [SocketSite]
∙ It's Deja Vu (But Not DJIA) All Over Again: 2170 Pacific Avenue Edition [SocketSite]