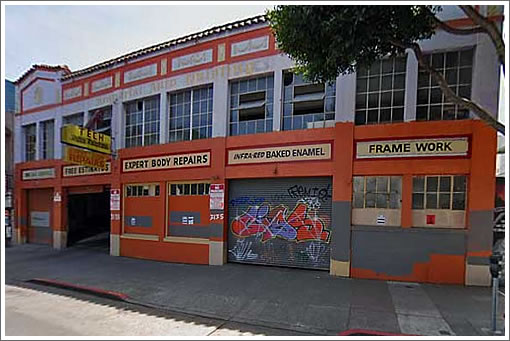 Last week the San Francisco Planning Commission approved the redevelopment of 3135 24th Street. The façade of the former Tech Auto Collision Center will be preserved (it's already been repainted versus what's above), two set-back stories and nine residential units will be added, and the ground floor will be a retail business incubator as proposed.
And all assuming the project is financed of course. Regardless, who has the renderings?
UPDATE: A plugged-in tipster delivers the rendering scoop.