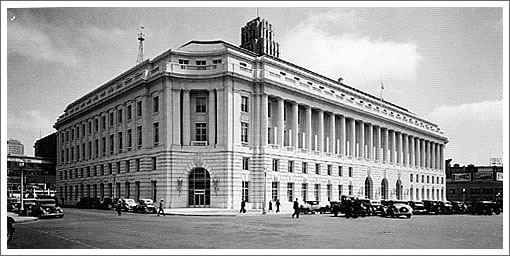 The U.S. General Services Administration (GSA) has backpedaled on their original decision to award a $121 million stimulus-funded contract to renovate San Francisco's 50 United Nations Plaza to British firm Foster + Partners.
Instead, the San Francisco office of HKS Architects will be overseeing the project and doling out the dollars.
Photovoltaic panels, an ultra-efficient mechanical system, energy efficiency initiatives and environmentally friendly materials are planned to be installed in an effort to achieve LEED Gold certification for the finished building from the U.S. Green Building Council.
As we originally wrote, hell hath no fury as architects scorned.
∙ 50 UN Plaza Update: Hell Hath No Fury As Architects Scorned [SocketSite]
∙ UN Plaza Building design work to begin [Examiner]