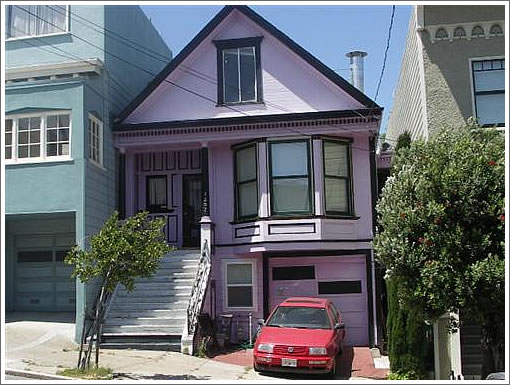 Purchased for $760,000 in May 2006, a rough and tumble (and tenant occupied) 4252 22nd Street returned to the market in September 2008 asking $1,495,000.
From the listing at the time:
Contractor special/investor sweat equity. Beautiful home in the heart of Noe Valley. Owners started work, needs your finish. City Permits and plans are completely approved as of mid November. Plans are available for review. Tenants will be out by March 15th or sooner.
The tenants are gone, as is a working kitchen, and the list price has been reduced a number of times. Now advertising "pre-foreclosure opportunity!" and asking $749,000 cash (no kitchen equals good luck tough times getting a mortgage).
UPDATE: From a plugged-in reader:
You can get loan on a house without a kitchen (I did it recently). The bank added a reserve to the loan if they needed to get in and add a kitchen (and a bath in my case) for resale if they were stuck with the property. I'm not paying on that reserve it's only used if needed, and added to the loan amount total vs. comps to confirm they are still good. We put a healthy chunk down but didn't pay all cash.
∙ Listing: 4252 22nd Street (5/4) – $749,000 (cash) [MLS]