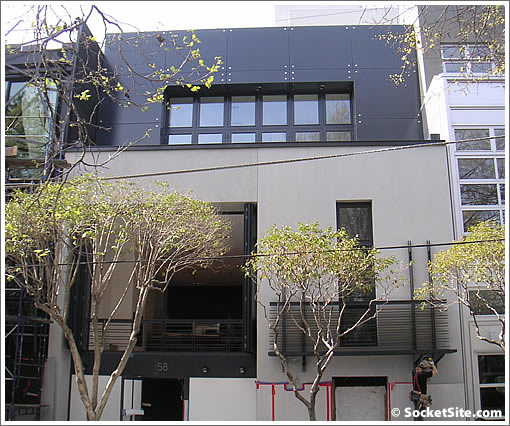 54-58 South Park has been in our sights since they started building and we finally have the scoop (and a peek). It's two condos over commercial with the condos coming soon.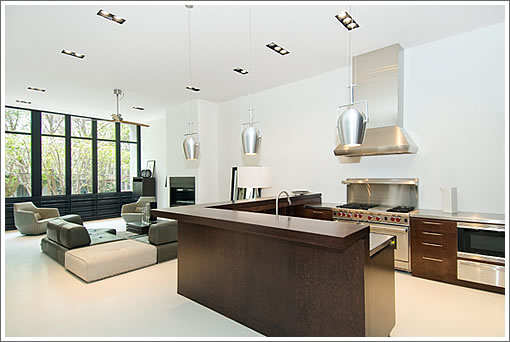 The middle unit #56 measures around 2,000 square feet with two bedrooms (plus study), two and one-half baths; fourteen foot ceilings in the dining room; two car parking; and a 1,000 square foot deck. Expected to be asking $2,695,000.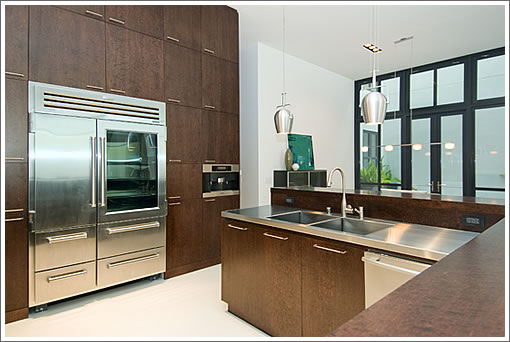 The three level top unit #54 measures over 3,000 square feet with three bedrooms, three full bathrooms (two halves); a retractable skylight over the kitchen; fifteen foot ceilings in the living area; two car parking; and over 1,500 square feet of deck. Asking $3,845,000.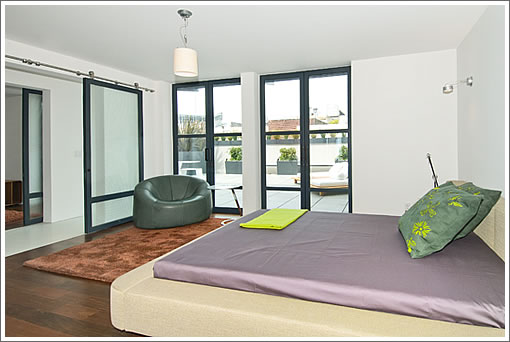 The website is still but a placeholder, but in addition to the shots above (all from #56), we offer the floor plans below: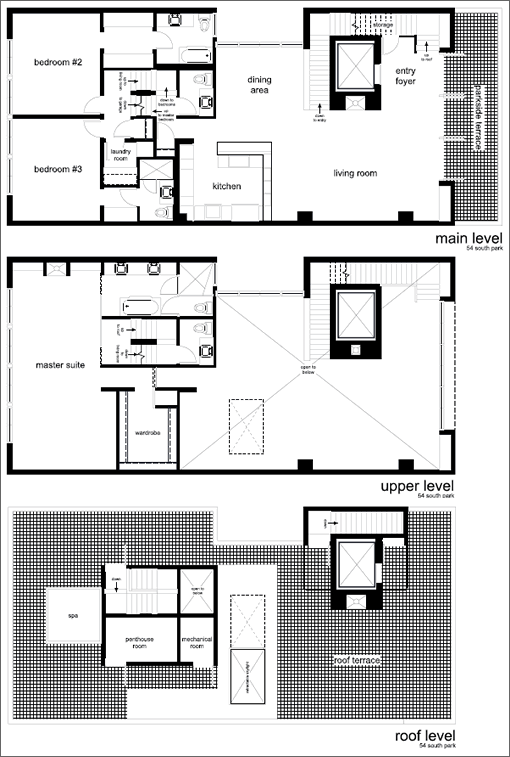 We'll let you know when they're officially on the market (and additional photography is online). And yes, that's 70 South Park to the left next door.
∙ Listing: 54-56 South Park [54-56southpark.com]
∙ The SocketSite Scoop On 70 South Park (A.K.A. "Gallery House") [SocketSite]