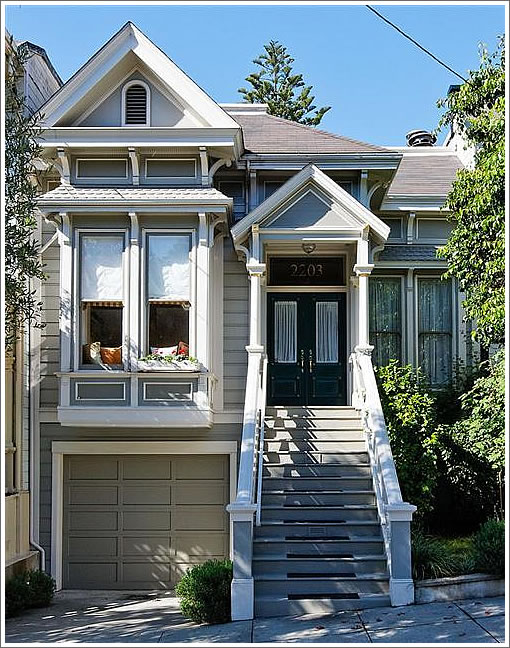 As we wrote in February:
Purchased for $2,000,000 in June of 2004, 2203 Broderick in the heart of Pacific Heights returned to the market with a remodeled bath in October of 2008 asking $2,395,000. Reduced to $2,195,000 in November, and now asking $1,975,000 as of nine days ago.
A sale at asking would represent zero appreciation over the past four and one-half years. But do avoid the temptation to see that as "prices in Pacific Heights have been holding steady since 2004" versus having risen and are now falling since.
Temptation avoided as the single-family 2203 Broderick (with expansion potential) closed escrow on 5/12/2009 with a reported contract price of $1,750,000. That's 12.5% under its sale price in 2004 (which was well below "peak" and didn't include the remodeled bath).
∙ Apples To Apples (If You Ignore The New Bath): 2203 Broderick [SocketSite]