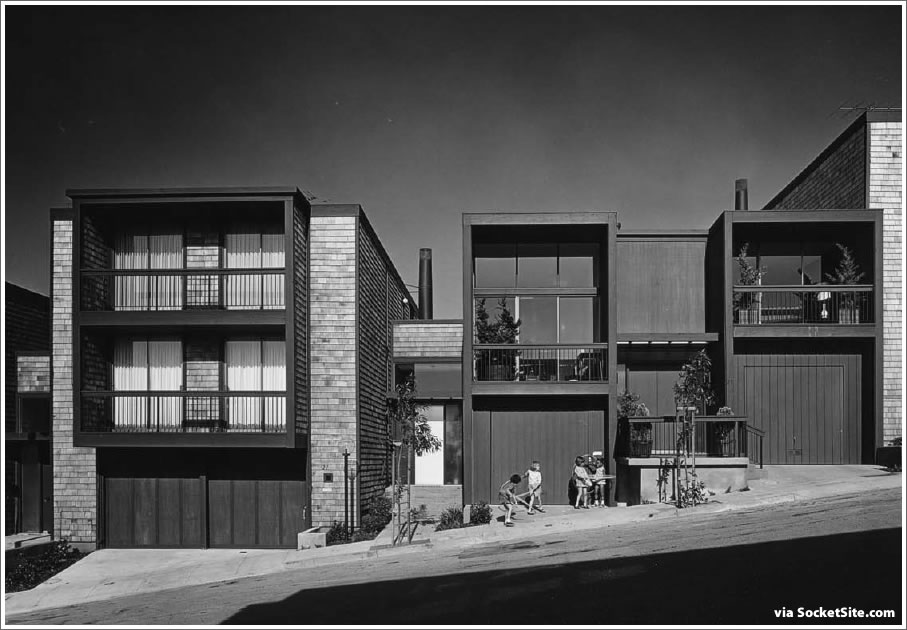 Designed by Fisher-Friedman Associates and constructed up in Diamond Heights as part of an "urban renewal" project in 1967, "Gold Mine Hill" is a collection of fifty-three units in four different styles (a duplex, two single-family houses, and a townhouse).
Fom a plugged-in reader:
I am a fellow homeowner in an award-winning '60's development in Diamond Heights. I wanted to send this info in as 2 houses in it are for sale and it would be great if the people that bought the houses were lovers of '60's design.
They are actually great deals for the amount of space they have. 38 Topaz has a power retractable roof over an upstairs atrium. 43 Topaz is huge and has a sauna and hot tub.
These 2 houses are great and I'd love it if the people who bought them knew about their history. I've attached a pdf of some of the background of the neighborhood. We are nice neighbors!
Don't forget those invitations to the housewarming(s). And more importantly, don't forget our invitations to the next neighborhood block party. We'll bring the hula hoops.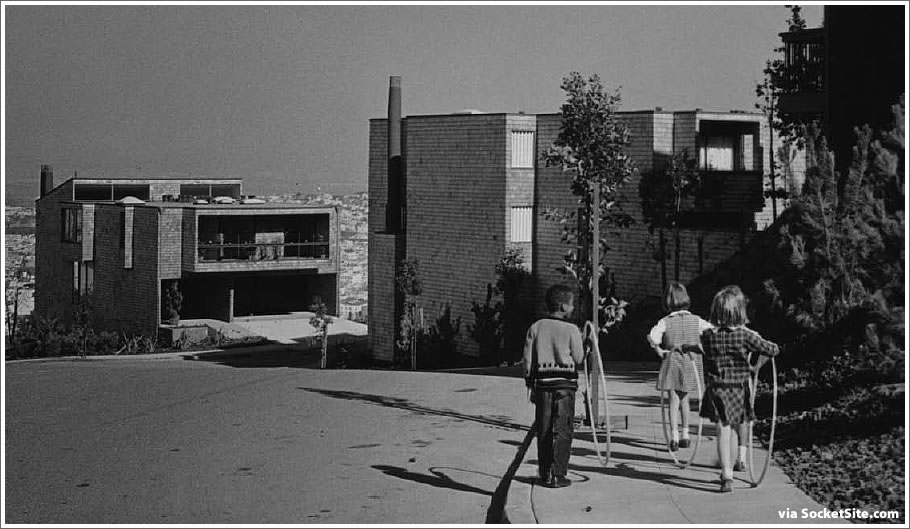 Editor's Note: We'll have the aforementioned pdf online soon tomorrow.
∙ Listing: 38 Topaz Way (3/2.5) 1,792 sqft – $849,000 [MLS]
∙ Listing: 43 Topaz Way (5/4.5) 3,338 sqft – $1,688,000 [MLS]