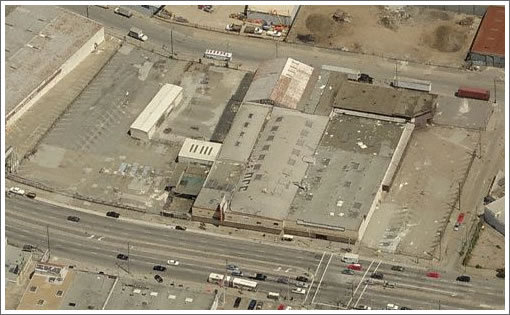 Lowe's has been circling the old Goodman Lumber Bayshore Boulevard site ever since Home Depot scuttled their plans to build a year ago last week. And now Lowe's has signed a tentative lease:
The Mooresville, N.C., retailer has signed a lease that is subject to a nearly six-month due diligence period, during which it retains the right to back out, Maxwell said. To ease the transaction, the company has provisionally agreed to abide by Home Depot's existing entitlements, building within the specifications of the plans and making good on the same community promises.
Those include a 107,000-square-foot store, a $750,000 contribution to workforce training for neighborhood residents and a $100,000 contribution to the San Francisco's day labor program, said Michael Cohen, director of the mayor's office of economic development.
Construction could begin as early as October with a store open by August 2010. No word on any opposition plans from the Bernal Heights Neighborhood Center or its Executive Director Mr. Smooke.
∙ Home Depot "You Can Do It We Can Help" Irony: Lowe's Now In Line [SocketSite]
∙ Coming Soon! Bayshore Boulevard Home Depot Development Is Dead [SocketSite]
∙ Lowe's plans to come to Bayshore Boulevard [SocketSite]