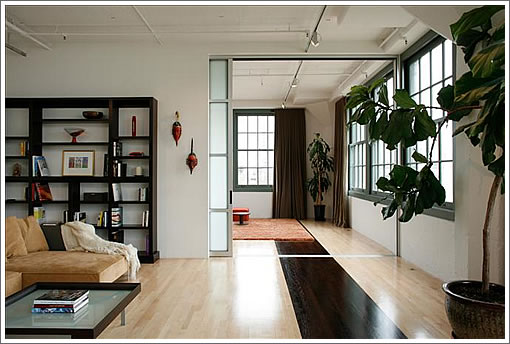 In terms of overall design and space we remain partial to Lighthouse Lofts #308, but in terms of a Hollywood-esque story we present the Marquee #702.
Another multi-unit combo (#701 and #702), the interior of the 2,300 square foot loft was designed by Stanley Saitowitz; it features a "custom designed steel audio cabinet" by sculptor Kyle Reicher (and wenge wood bookshelf by Robert Croutier); and it was Keanu Reeves' character's apartment in the 2001 movie "Sweet November."
We're digging the steel pocket doors, big windows, and easy access to the theaters below. And in keeping with the Hollywood theme, there's a "sneak preview" tonight (3/26).