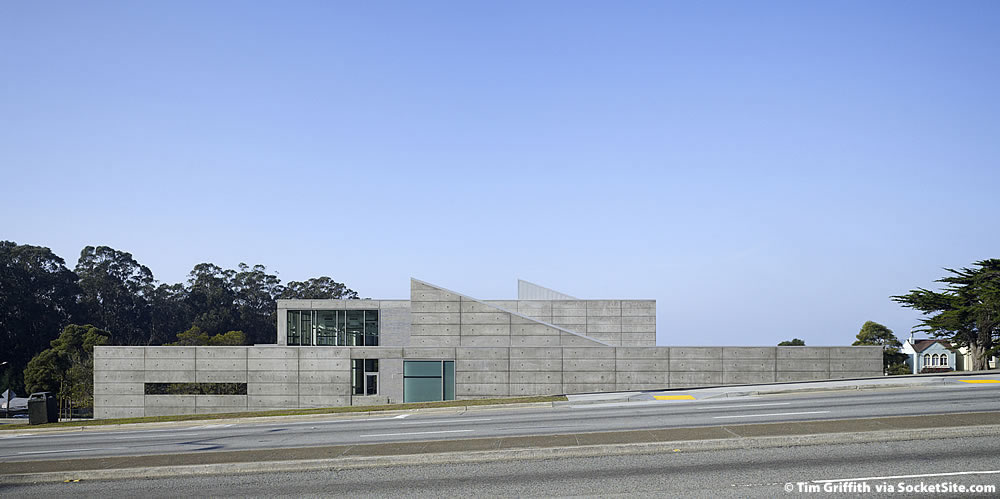 A bit of San Francisco architectural beauty to end the holiday week (but not quite year).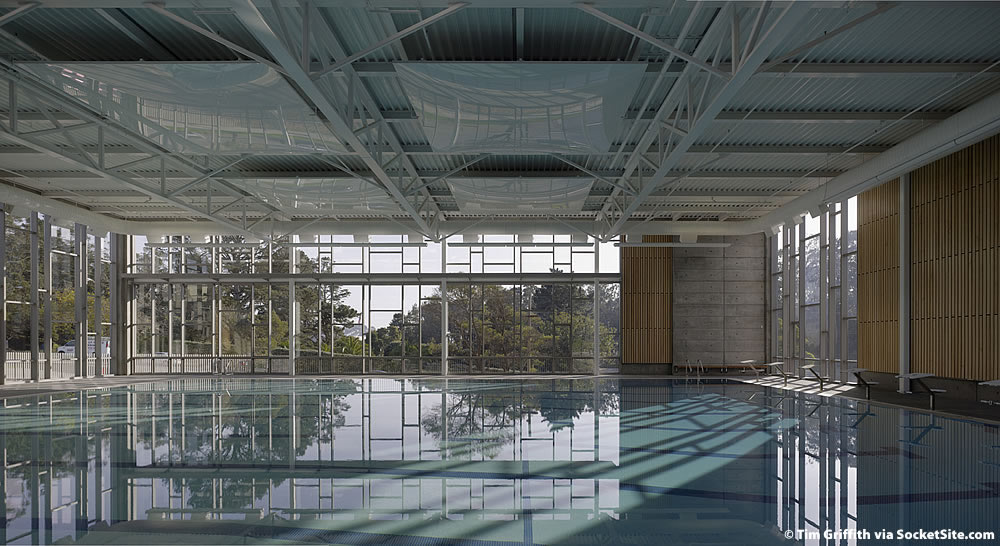 The Charlie Sava Pool: Commissioned by the City of San Francisco, Rec and Park Dept, designed by Mark Cavagnero Associates & Paulett Taggart Architects, built by West Bay Builders, and photographed by Tim Griffith (click to enlarge).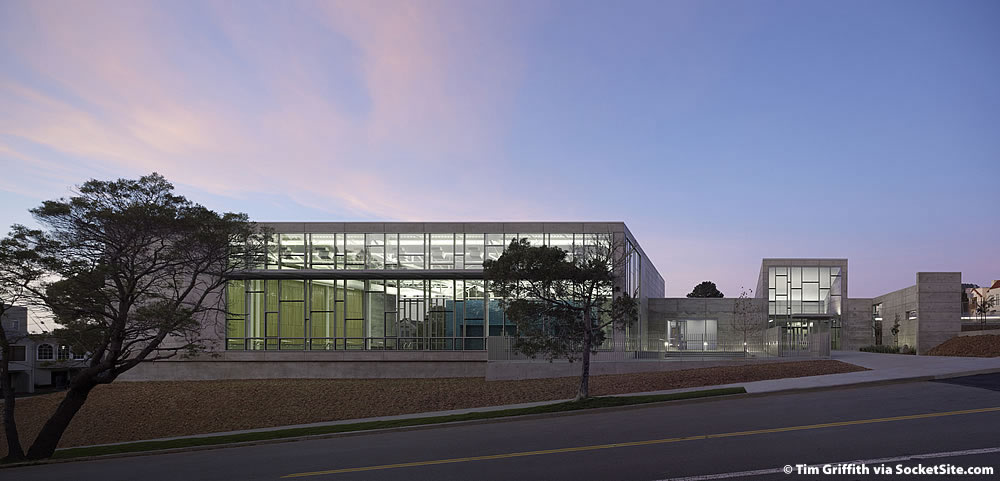 And some plugged-in tipster bonus verbiage for our design (and swimming) wonks:
The building essentially comprises of 2 simple interlocking volumes – one for the pool (natatorium) and the other for the support areas (lockers, lobby, community room, staff areas, storage)- enjoying a symbiotic relationship, nestled in the park. The exterior is a composition of cast in place concrete, handcrafted tile and curtain wall.
The generous exterior sunshade/ interior light shelf running the length of glazing on the south facade, reduces glare while allowing sweeping views of stern grove across the street.
The concrete on the exterior reads as concrete on the interior, the glass reads as glass and the handcrafted tile translates to wood slats with acoustic foam on the interior. In the Natatorium, 4 Ceiling suspended clouds provide a taut reflective surface to the uplights (that must be above the pool deck for easy access) and also conceal additional acoustic material above it.
The City's new standard required a UV filtration system be installed to complement the chlorine system, thus dramatically improving indoor air quality and virtually eliminating the 'typical pool smell' making the experience of swimming more enjoyable and healthier.
The natatorium roof has about 3,500 sq ft of solar hot water panels, which help capture solar energy and partially offset the heating cost of the pool water, helping the City reduce its running cost.
Cheers. Happy holidays. And as always, thank you for plugging in.
∙ Charlie Sava Pool Status And Design: Eight Lanes Opening In A Week [SocketSite]