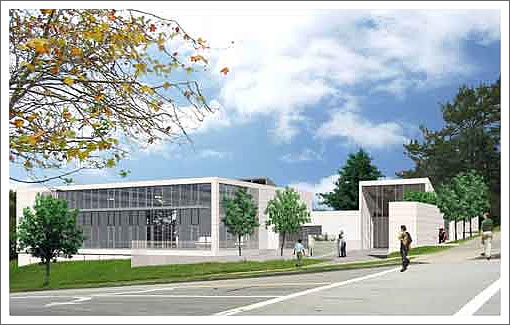 A plugged-in tipster reports:
The SAVA POOL on 19th avenue [and Wawona] is opening its doors next Saturday – Dec 20th after being in construction for 16 months. Archit Exposed concrete, Ceramic tile and Curtain wall make up the exterior.
Eight lanes by 25 yards with design by Mark Cavagnero Associates & Paulett Taggart Architects to maximize use of natural lighting and ventilation while minimizing impact on the site.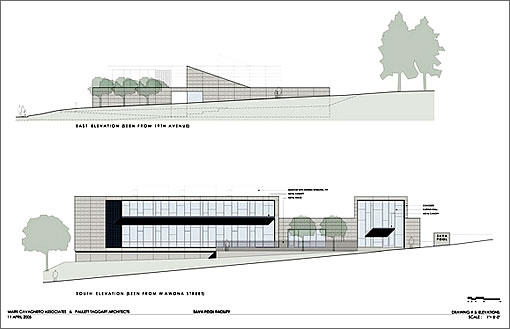 ∙ Carl Larsen Park: Charlie Sava Pool Design [SFGov]