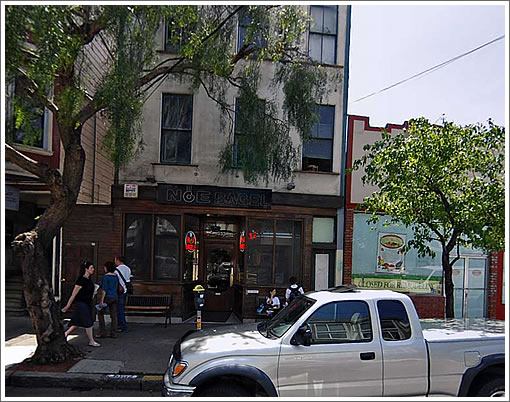 As a plugged-in reader notes, a notice has been hung on 3931-3933 24th Street (the Noe Bagel building). From our reader:
They are planning a 8,000 sqft 4 story mixed use building, near the indefinitely closed ["for renovation"] real food company store. Don't think Noe Bagel will survive this project.
And from the permit application:
Vertical and horizontal addition to existing building. Add 1 additional unit, 2 offices. Reconfigure and remodel alll e (sic) units. Top units to include 2 floors, 2 bedrooms, study, 2 full bath, 1 half bath. Lower unit: 1 bedroom, 1 bath. 1 office 2nd fl. Gr floor 1 office, 1 retail space.
Plans – or the inside scoop on the Real Food site – anyone?