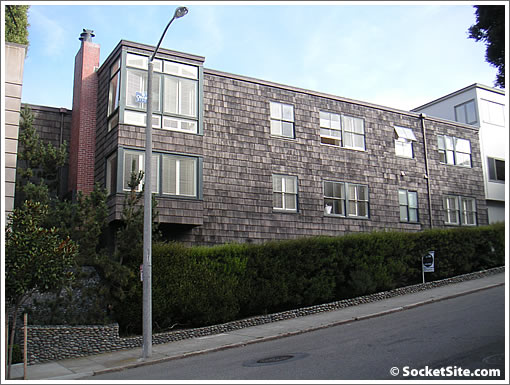 Designed by William Wurster in 1949, renovated by Sandy Walker in 1996, and last sold on 1/13/2004 with a reported contract price of $3,383,500 (listed for $3,995,000), 27 Raycliff (previously known as 25 Raycliff) is once again coming soon.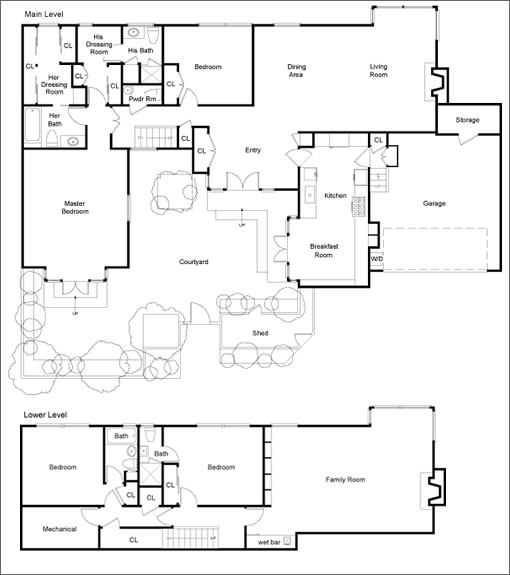 A great courtyard, "glimpses" of the Bay and Broadway homes, and one sweet front door.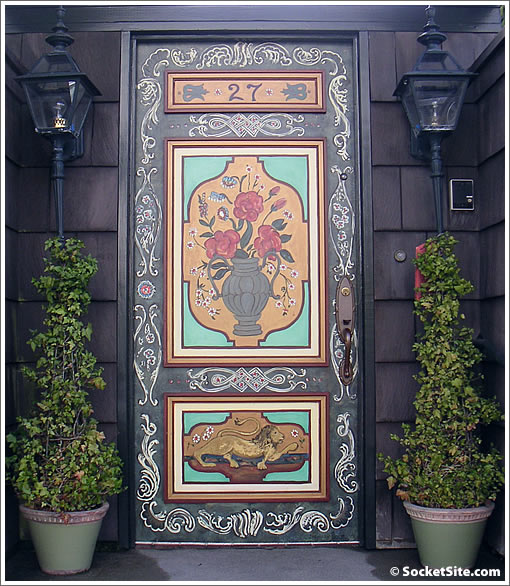 Now asking $4,250,000. And perhaps drafting a bit off of the sale of the house next door.