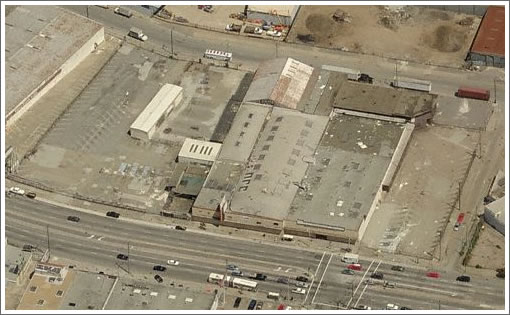 Nine months ago, and following an almost decade long battle to develop the site, The Home Depot hung a "Coming Soon!" sign on the boarded up Goodman Lumber on Bayshore Boulevard. Three months later, the development was dead.
According to the Chronicle, Lowe's is now circling the site as are a few opponents of any "big-box" development. A little extra insight from a plugged-in reader:
The [Chronicle] article calls Joseph Smooke, who touts an alternative proposal, as a "community leader." In fact, Smooke is the executive director of the Bernal Heights Neighborhood Center, which has been fighting Home Depot for years, and has tried to get funding from the city to build affordable housing on the site.
Smooke also lead the effort to derail the 3400 Cesar Chavez condos, in an attempt to force the owners to sell BHNC the property at a discount for city-funded affordable housing. Expect Smooke (with Daly's and Ammiano's help) to try the same play again here, though I think Sup. Maxwell and Bayview community leaders will prevail in keeping the property commercial, if Lowe's is not scared off.
The Home Depot tag line: "You Can Do It. We Can Help." Little did they possibly know.
∙ Lowe's coming to S.F.? [SFGate]
∙ The First Physical Sign (Quite Literally) Of Home Depot Development [SocketSite]
∙ Coming Soon! Bayshore Boulevard Home Depot Development Is Dead [SocketSite]