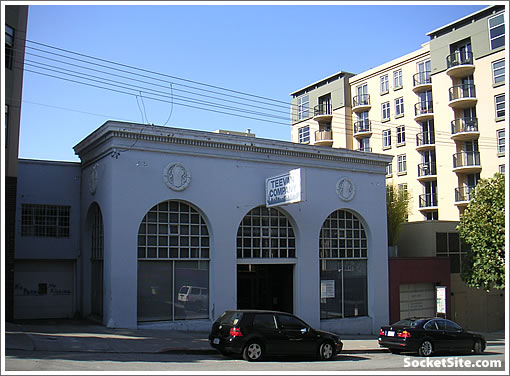 A plugged-in tipster delivers the scoop on 1840 Washington, currently commercial one-story-plus-mezzanine but soon to be nine stories with 26 condos, subterranean parking, commercial on the ground floor, and a roof deck (all despite the fact that they're still not building any more land in Pacific Heights).
Demolition of the current building is tentatively scheduled to begin August 18th, is expected to last three weeks, and "no wrecking ball or explosives" will be used (good to know and by far our favorite line of the tip).
The new building will look similar to Pacific Place (the building to the right), construction is expected to last 18 months, and they'll be working Monday through Friday from 7:30am to 4:30pm (don't shoot the messenger). Renderings when we have them, tipsters?
UPDATE: It came with a couple of caveats ("This is not a very big or great rendering and I don't know if it is current but here ya go…."), but for now it's the best we can do: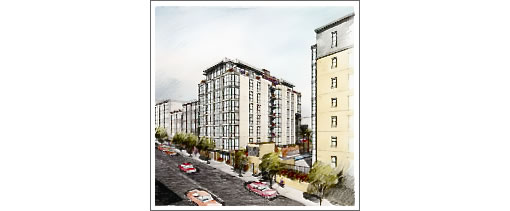 Let's keep 'em coming (please).