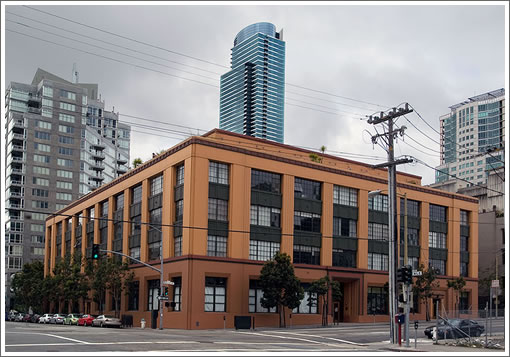 Designed by Frederick Meyer, founder of the California College of Arts and Crafts and known for his "innovative use of large glass areas," 300 Beale was built for the Coffin-Redington Drug Company in 1937. Sixty years later, Embarcadero Lofts was born with MBH Architects leading the building's conversion into 53 residential lofts.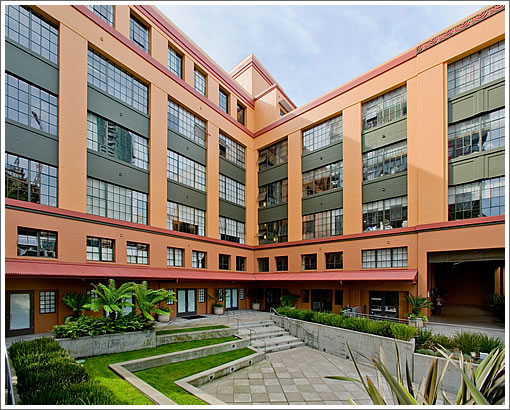 In 2001 the building was added to the National Register of Historic Places (for architecture and engineering). And this weekend, one of those 53 units (300 Beale #319) should hit the market.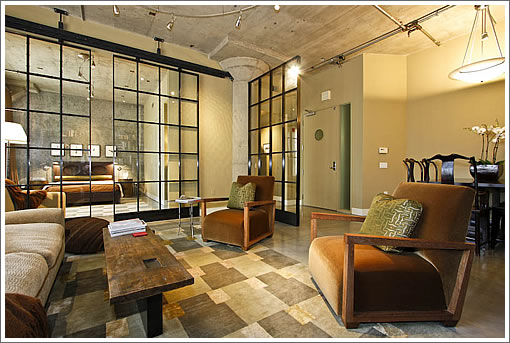 The "down to the studs concrete" renovation of this 954 square foot one-bedroom features three hand made 500 pound steel and glass panels by South Park Fabricators (think Sand Studios), and plates of glass which can be individually replaced (not that we would, but think opaque for more privacy).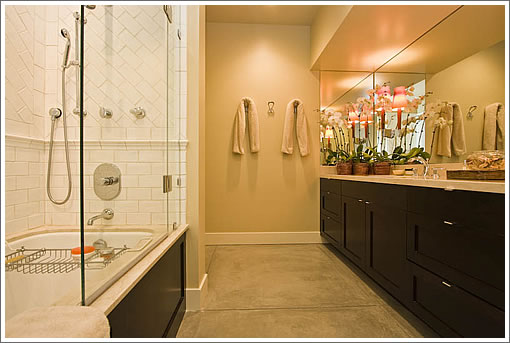 The luxury kitchen and bath truly are (think Italian marble, Waterworks tiles, and custom cabinets throughout); and the laundry "room" adjacent to kitchen (with Miele washer and dryer) is a nice touch.
No Sunday open houses (nor even Tuesday broker tours), so you'll have to make do with the photos or make an appointment if you're interested (please don't shoot the messenger). Be sure to note the Cadillac cloth drapes (yes, as in the car) if you do (make an appointment that is).
[Full Disclosure: The listing agent for 300 Beale #319 advertises on SocketSite. And yes, we would have featured it regardless.]
∙ National Register #01000028: Coffin-Redington Building [noehill.com]
∙ Listing: 300 Beale #319 (1/1) – $845,000 [embarcaderoloft.com]
∙ Sand Studios/South Park Fabricators [southparkfab.com]